Estimated read time: 5-6 minutes
This archived news story is available only for your personal, non-commercial use. Information in the story may be outdated or superseded by additional information. Reading or replaying the story in its archived form does not constitute a republication of the story.
SALT LAKE CITY -- As rescuers from across the United States begin the immense task of searching for and aiding survivors in Haiti, rescue teams and volunteers from Utah are joining the global relief effort.
Utah rescue team on standby to go to Haiti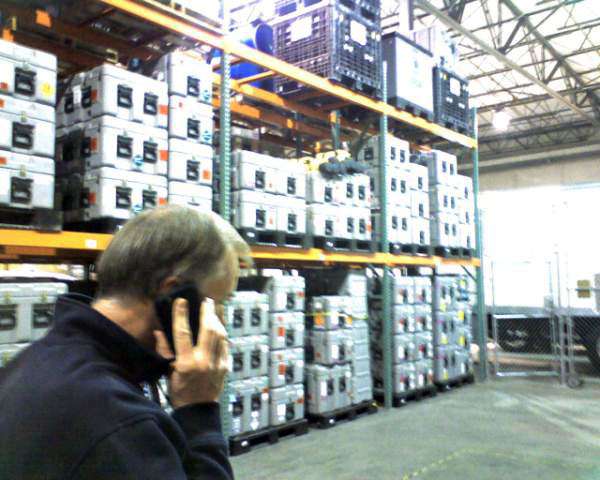 Salt Lake Urban Search and Rescue, also known as Utah Task Force 1, is next in line to help. KSL News found program manager Bill Brass assembling a team of close to 80 experts Thursday. If the call comes in, those experts have to be ready to go in 4 to 6 hours.
"There are rescue specialists. There are doctors, K-9s," Brass said. "We have structural engineers, hazmat techs."
Housed in a large warehouse-type building, located on 600 West near 2700 South, is $4.5 million worth of rescue equipment and supplies waiting to be used in situations like the one in Haiti.
"We have the equipment, the cameras, the listening devices," Brass said.
Most recently, these rescuers were called into action during 2009 canal breach in Logan. Many of them worked at ground zero after 9/11. They can't predict the difficulty of the task that lies ahead.
Related:
"The magnitude of that is going to be something that will be unique for these people to see," Brass said. "You're talking un-reinforced masonry as the predominant building material over there, and that's very difficult to breach."
The group is entirely self-sufficient. It travels with enough food, water and supplies to last 72 hours; and the group works on site to secure additional resources beyond that time.
An average deployment lasts 10 days. Groups going to Haiti have been told to expect two-week deployments.
Red Cross amazed by donations coming in
Things are also busy at the Red Cross of Greater Salt Lake. Hundreds of phone calls keep coming in, and volunteers are answering those calls as fast as they can.
The Red Cross said Utahns want to help, and so far have raised more than $3,600 in aid. That's in addition to the $10 million the Red Cross has already sent to Haiti.
"The last 24 hours has been absolutely amazing and heartwarming. We have just been swamped and swamped, busy fielding calls. People want to help," said Red Cross spokeswoman Susan Thomas.
LDS Church sends aid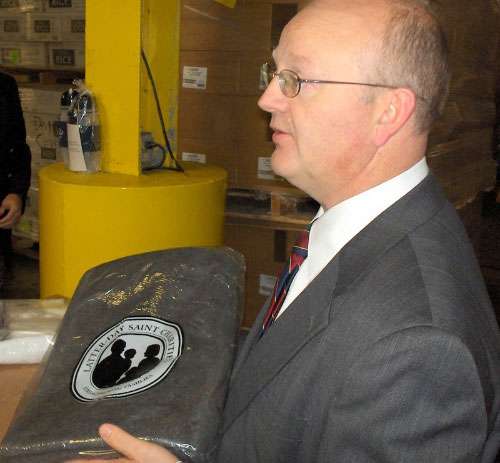 The Church of Jesus Christ of Latter-day Saints is also helping the people of Haiti by sending aid.

Nate Leishman, manager of LDS Humanitarian Emergency Response, said a shipment was sent Wednesday from the humanitarian center in Salt Lake City. It contained about 160,000 pounds of supplies, including food, water, water-filtration systems, tents, tarps and hygiene kits. That shipment went to Denver and will make its way to Haiti in the next few days.

"We've got three plane loads scheduled over the next three days to get down to there. We're working closely with the U.S. Southern Command, who is overseeing the distribution in Haiti, to schedule our planes and to get our items to the people as quickly as possible," Leishman said.

**Haiti relief efforts**

• [Salvation Army](http://www.salvationarmy.com/usn/www_usn_2.nsf) • [To make a donation to the LDS Church relief efforts](http://give.lds.org/emergencyresponse) • [Healing Hands for Haiti](http://www.healinghandsforhaiti.org) • [American Red Cross](http://www.redcross.org/) • [To make contact with loved ones in Haiti through the International Committee of the Red Cross](http://www.icrc.org/web/doc/siterfl0.nsf/htmlall/familylinks-haiti-eng?opendocument) • [The Lutheran Church-Missouri Synod](http://www.lcms.org) • [Catholic Relief Services](http://www.crs.org) • [Islamic Relief USA](http://www.islamicreliefusa.org) • [United Methodist Committee on Relief](http://new.gbgm-umc.org/umcor/)

Leishman said people who want to help can contribute to [the Church's Humanitarian Fund](http://www.lds.org/library/page/display/0,7098,6433-1-3298-1,00.html). Church leaders in Haiti indicate there is a great need for medical supplies and medical personnel, along with food, water and other basic supplies.

"We have plenty of supplies available throughout our distribution system to send down there. We're not asking for a lot of supplies, but people can come to the Humanitarian Center, donate their time here. They can assemble kits on their own and bring them here. But a donation to our Humanitarian Fund is one of the best things they can do," Leishman said.

"Most of the people [in Haiti] are not living in their residences even if they are still standing. There are still many aftershocks, so there's a great deal of fear down there right now," Leishman added.

"Healing Hands for Haiti learns of destruction

The Church is in the process of contacting doctors about a plan to send them to Haiti on a private plane in the next day or so. One of those doctors is a man KSL talked to Wednesday. Dr. Jeffrey Randle is the founder of "Healing Hands for Haiti."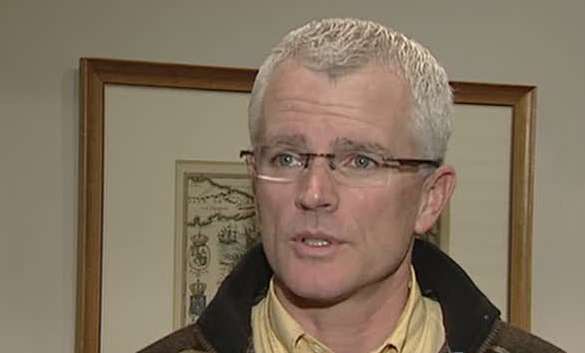 Randle told KSL he talked to the executive director of the group's clinic in Port-au-Prince. He learned that the clinic was basically destroyed. He said a five-story apartment building in that campus collapsed, trapping at least two people inside.
"I got pictures, and it's heart wrenching. We've worked for 10 years to build this 6-acre compound, and it's essentially gone," Randle said.
He said at least 10 employees survived the earthquake. They and others have been using their hands, picks, shovels, anything that they can think of to dig out those who are trapped under debris.
Randle fears many will not survive because no one in Haiti was prepared to handle the situation. One building on the group's compound, a guest house, is usable. Randle said a generator is providing power to that building.
He said if the group can get doctors to the area, they'll likely go to that building and use it as an aid station. Right now the group is in the process of gathering pain medications and antibiotics to send to Haiti.
------
Story compiled with information from Andrew Adams, Alex Cabrero, Shara Park and Marc Giauque.
×
Related links
Related stories