Estimated read time: 2-3 minutes
This archived news story is available only for your personal, non-commercial use. Information in the story may be outdated or superseded by additional information. Reading or replaying the story in its archived form does not constitute a republication of the story.
Dr. Kim Mulvihill Reporting What's on your desk at work? A computer, a phone and maybe a stapler? That desk also harbors roughly 21 thousand germs per square inch. And some of those bugs remain infectious for three days.
We're not talking about anti-microbial soaps or tissues that fight germs, but it could be a silver bullet. Nasty microbes lurk in every corner and on every surface, just waiting to make you ill.
If your office shares equipment, computers, even phones, it's hard not to get sick. But now, a high tech silver bullet offers a new way to fight disease.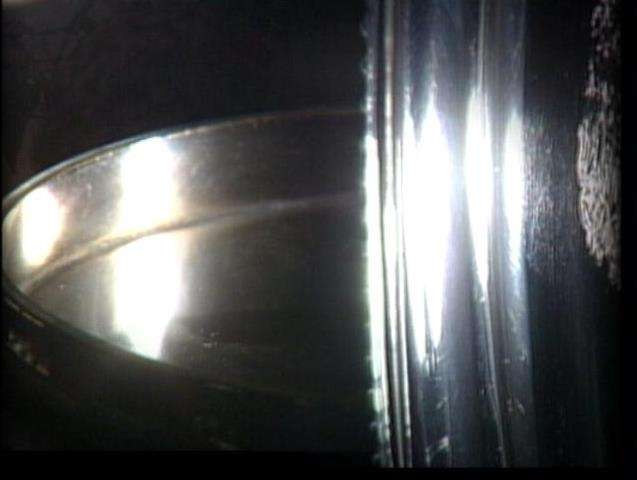 That silver bullet actually is silver. The precious metal is an ancient, yet powerful germ fighter.
Ginger Merritt, vice president of marketing, Agion: "Silver has been used for thousands of years It was used by Egyptians, in their wine chalices to kill bugs and kill bacteria in communion altars."
Ginger Merritt represents Agion technologies, a company that has mined the antimicrobial properties of silver to create a germ-fighting compound.
Ginger Merritt: "We have tested it against scores of different bacteria, molds, fungi mildre, algaes and the ones we've tested to some degree or the other, it's effective"
The technology works by releasing a slow stream of silver ions under moist conditions. That's the time when microbes thrive.
Ginger Merritt: "The silver will attack the bugs and kill 'em in three different ways. It suffocates them, it starves them and it prevents them from reproducing."
The compound can be used in a spray that deters germs for 24 hours, or incorporated into a variety of medical, industrial and consumer goods. Imagine the possibilities. We could have no more stinky socks!
Ginger Merritt: "The great thing about the clothing part is that it's an odor control mechanism. Instead of masking the odor you get rid of the source of the odor, which is the bugs."
However, not everyone sees a silver lining.
Andrew Maynard, Ph.D., Woodrow Wilson International Center for Scholars: "There are a couple of things I think we need to think critically about this before we just adopt this wholesale."
Dr. Andrew Maynard is one of the chief science advisors at the Woodrow Wilson International Center for Scholars. He says that there is also a bad consequence of silver ions.
Dr. Andrew Maynard: "These silver ions kill microbes. They also start killing good microbes in the environment and we need to think pretty carefully about whether we want that to happen or whether we want to have control over that long-term environmental impact."
Agion says its product is safe. The U.S. EPA has approved it for contact with both food and water.
×
Most recent News stories