Estimated read time: 2-3 minutes
This archived news story is available only for your personal, non-commercial use. Information in the story may be outdated or superseded by additional information. Reading or replaying the story in its archived form does not constitute a republication of the story.
Sammy Linebaugh reportingLess than 48 hours after a truck exploded in Spanish Fork Canyon, leaving a gaping hole in Highway 6, that stretch of road has been repaired and is back open this morning.
Brian Phillips, UDOT Maintenance Supervisor: "I am very proud, let me put it that way, of how everybody came together, and how quick it has gone."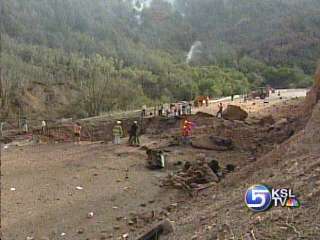 Thursday night, 465 tons of fresh asphalt went down on a 165-foot stretch of Highway 6 that was blown apart by a spectacular explosion, caused by a semi truck carrying a load of explosives.
Brian Phillips, UDOT Maintenance Supervisor: "When we first got here, the hole was about 30 feet deep by about 50 feet wide. But we had to take out the asphalt that extra length, because it had actually raised the asphalt, bulged it out. "
Friday morning, crews were finished by 5am, but had to wait for the asphalt to cool before allowing traffic on the new road.
Brent Wilhite, Utah Department of Transportation: "It's a major thoroughfare, so much traffic comes through here, so that's why we are trying to open this up as quick as possible, but we want to keep safety in mind of course."
By 7:45 am Friday morning, Highway 6 was re-opened.
Construction crews filled in the giant crater with 350 truckloads of dirt and gravel. That adds up to 45-hundred tons of fill material.
Although the road is reopened, crews will still be along the shoulders finishing up work in the area.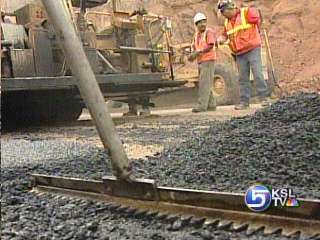 Crews also cleared boulders on the mountainside which were rocked loose by the explosion, to prevent any un-expected rockslides.
Union Pacific has repaired both of its tracks that were damaged and fire crews have extinguished several small fires, caused by the explosion.
Meanwhile, Highway Patrol investigators are looking at possible charges against the driver.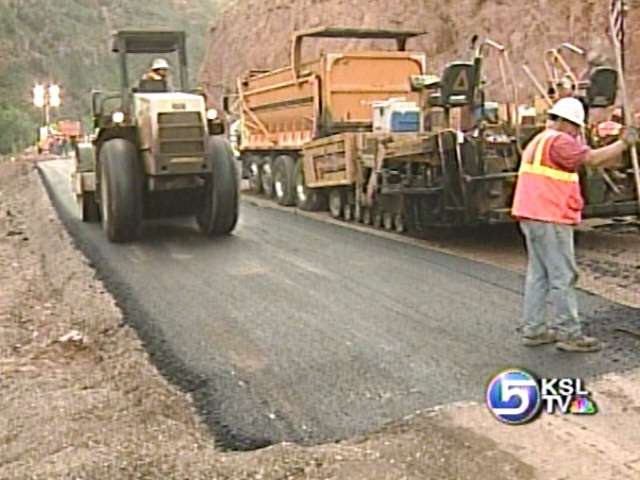 Sgt. Al Christianson, Utah Highway Patrol: "Based on the information we have at this point, we believe it was too fast for a loaded truck to go into this curve. The curve is well posted. It does say it is 40mph recommended speed, and he was going beyond that 40 mile an hour recommended speed. "
Still, troopers credit the driver and his passenger for getting people away from the truck, before it exploded.
Sgt. Al Christianson/Utah Highway Patrol: "They knew what load they had and they saved a lot of lives by simply telling people to evacuate the area. Typically, when there is an accident, people stop to help people come to the scene. Had these drivers been unconscious, unable to tell people to move, what I suspect when this blew up, we would have had multiple fatalities."
Everyone who was injured in the accident Wednesday, has now been released from the hospital.
Initial estimates put the cost of the repair between $200,000 and $400,000. The state will seek compensation from the trucking company that employed the driver of the rig that was destroyed.
×
Related links
Most recent Utah stories