Estimated read time: 2-3 minutes
This archived news story is available only for your personal, non-commercial use. Information in the story may be outdated or superseded by additional information. Reading or replaying the story in its archived form does not constitute a republication of the story.
SALT LAKE CITY -- AIRNow, the federal government's air quality website, has ranked five places in Utah as having the worst for air quality in the United States for the second day in a row.
Logan, Provo, Ogden, Salt Lake City and the Washakie Indian Reservation in Box Elder County again make up the forecasted Top 5 worst places for air quality in the United States. People in northern Utah have expressed frustration with the bad air.
---
People tend to act as though they believe what's convenient. They don't like bad news.
–Dr. Brian Moench.
---
"It's disgusting. I want to move, actually," Destiny Robertson said.
"A lot of members of my family, members of our office staff, are having significant respiratory problems," Colette Merrill said, and she attributes those problems to the poor air quality.
However, according to results taken from an unscientific KSL online poll, as of 9 p.m. Tuesday 60 percent of Utahns said they don't change their driving habits at all on bad air days.
"I think it would help a little bit, but I think there are other factors," Robertson said.
According to the same poll, 25 percent of Utahns drive less and make fewer trips on bad air days; 5 percent take mass transit, and 3 percent carpool.
"We think that's a small sacrifice to pay, and it could help alleviate the persistent air pollution problems we have," said Dr Brian Moench, president of Physicians for a Healthy Environment.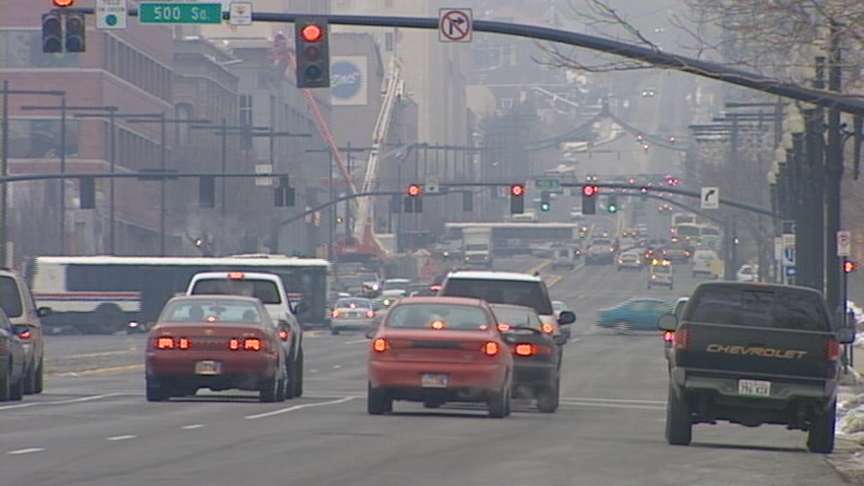 Moench said the science is solid: The air is bad for anyone breathing it. It aggravates lung and heart conditions and affects seemingly-healthy people. All of that raises questions of why individuals aren't willing to do more to change it.
"People tend to act as though they believe what's convenient. They don't like bad news," Moench said.
According to Moench, part of the solution is building the infrastructure to make it easier to drive less and travel smarter.
"We need to provide a substantial sum of money to develop a real convenient, realistic mass transit system," he said.
Right now, there are not a lot of personal consequences if you choose not to follow the Utah Division of Air Quality's recommendations for bad air days.
The agency's suggestion you not idle is just that, a suggestion. Limiting trips is also voluntary. However, if you're caught burning on a red air day you'll be fined $25 or be required to attend a class.
E-mail: sdallof@ksl.com
×
Related links
Related stories
Most recent Utah stories