Estimated read time: 2-3 minutes
This archived news story is available only for your personal, non-commercial use. Information in the story may be outdated or superseded by additional information. Reading or replaying the story in its archived form does not constitute a republication of the story.
Richard Piatt reportingRegardless of what caused the explosion, there's no question that Highway six has always been a dangerous highway.
Historical statistics show just how dangerous. On average, in the mid '90's, fatal accidents were three times more likely in Spanish Fork Canyon than in Big Cottonwood or Parley's canyons. And they were five times more likely than in Little Cottonwood, Sardine or Ogden canyons.
Today, UDOT confirms: US Highway 6 is as dicey as ever in spots, especially in the area where the truck tipped and exploded. And that's after tens of millions of dollars of improvements.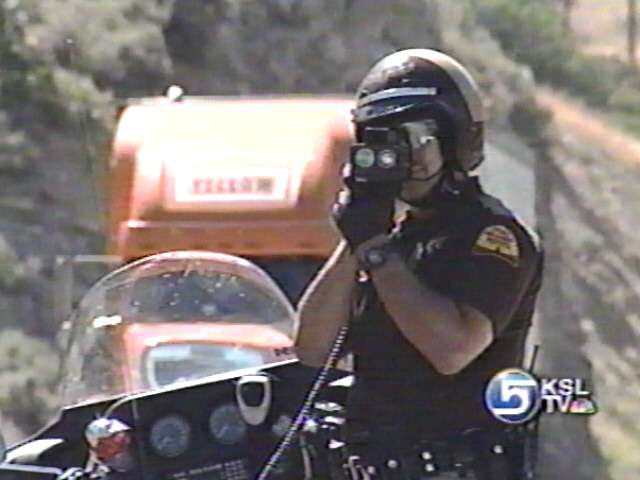 The problem: How to make a key highway corridor that's really just a canyon road, safer for more than 18-thousand vehicles a day?
Police watch the area closely, cracking down on holidays. But they can't monitor everyone.
UDOT has rebuilt sections repeatedly. They added 40 signs two years ago. There are more passing lanes now. Crews widened, and flattened roadways and shoulders.
More improvements may be coming. But highway six is still not a road to be taken lightly.
Last year, seven people died between Spanish Fork and Price, a fraction of the 296 that died on Utah roads statewide.
But certain sections are more dangerous than others: Especially in the area where the explosion happened, milemarker 191.
An accident involving a truck hauling apples and pears two years ago is typical.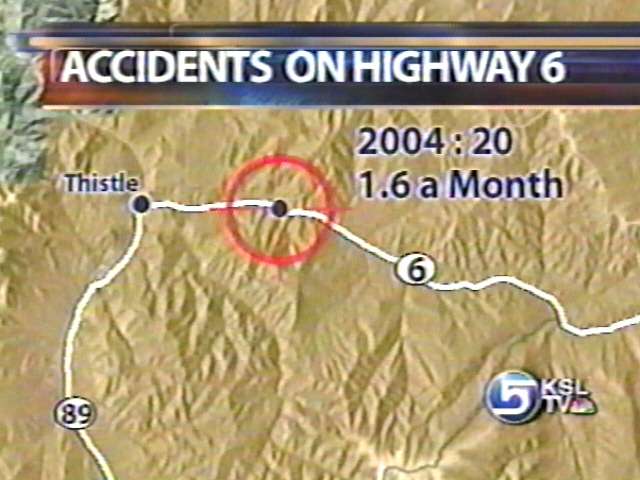 In fact, last year UDOT reports 20 crashes total within two miles either way of milemarker 191. That's an average of more than one a month.
It was even worse in 2003, when there were about two accidents a month in the area.
Accidents like this one, in another area of the canyon, tend to be more severe here because the road is steep, relatively narrow. But police are quick to point out: People need to play by the rules of the road.
Doug Mc Cleeve/ Utah Highway Patrol: "The bottom line is this, it still comes down to driver responsibility."
UDOT plans to take the Highway 6 issues a little further: An Environmental Impact Statement is underway to address the entire road, for still more ideas on how to make it less dangerous.
×
Most recent Utah stories