Estimated read time: 3-4 minutes
This archived news story is available only for your personal, non-commercial use. Information in the story may be outdated or superseded by additional information. Reading or replaying the story in its archived form does not constitute a republication of the story.
Sandra Yi reportingAn extradition hearing is set for Friday morning for the couple accused of killing a prison guard during a courthouse escape in Tennessee.
George and Jennifer Hyatte were arrested at a Columbus, Ohio, motel last night. A Kentucky cab driver who dropped them off there alerted police. Jennifer Hyatte is originally from Utah.
They'd been on the run since Tuesday. That's when police say the woman ambushed two guards outside a courthouse in Kingston, Tennessee, to help her husband escape.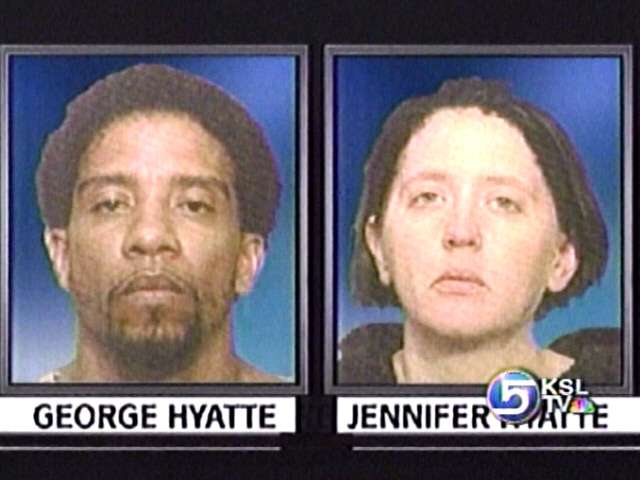 The sheriff in the county where the shooting took place says he wants to see the Hyattes put to death.
Jennifer Hyatte mother said she believes her daughter has been brainwashed by the man.
Sally Lambson of West Jordan says the family realizes that what Jennifer Forsyth Hyatte allegedly did is terrible. But she says they feel the man she got involved with is truly to blame.
Lambson says Jennifer's fault was her gullibility with men. She says her daughter was often subservient to men and when told to do something, she just did it without thinking about the consequences.
Meantime, a close friend of Jennifer Hyatte says the woman on the news is not the person she knows.
Eight years ago, Lisa Akers and Jennifer Hyatte were neighbors. They became fast friends, and, at one time, were co-workers.
Akers says there were never any signs that Hyatte was capable of committing any crime, let alone murder.
Lisa Akers: "I feel sorry for her. I still care about her, but I feel sorry for her."
Lisa Akers thought she knew her friend, Jennifer.
Lisa Akers: "It doesn't even sound like her. It doesn't even fit her whatsoever."
Years ago, when they were neighbors, they developed a close friendship. At the time, Jennifer was married to Eli Gourdin, who now lives in Smithfield.
Lisa Akers: "We went camping with her. She watched our kids. We watched her kids. We were pretty close there for a while, and then she moved to Tennessee."
But the two stayed in touch, and talked on the phone. They even had a brief visit two months ago, when Jennifer came to Utah. But Akers says Jennifer never once mentioned George Hyatte, whom she married in May.
Lisa Akers: "It's surprising that things have changed so quickly."
Still, Akers never thought things could go so horribly wrong. She says seeing Jennifer's picture on tv is disheartening.
Lisa Akers: "I can't imagine where she was at emotionally, physically, because this just isn't her personality. This isnt' what she's made of."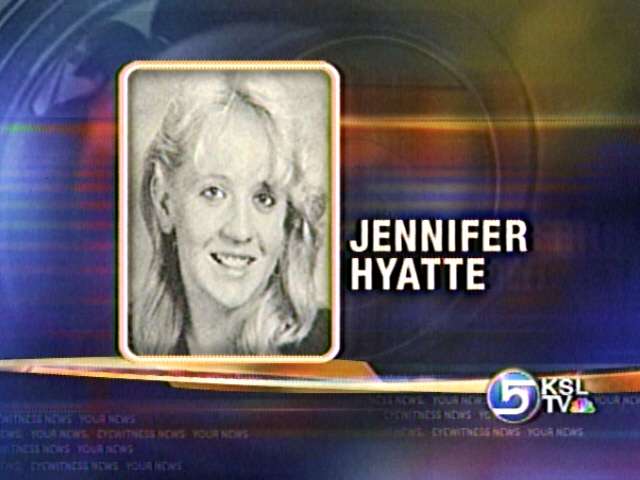 Jennifer is a graduate of West Jordan High School. She also spent time as a nursing assistant in Utah.
Lisa Akers: "She was fabulous to work with. She was very caring, very loving and very attentive."
Now this mother of three who has no prior criminal history could face the death penalty.
Lisa Akers: "She's facing a lot. She's given up a lot with this."
Akers says Jennifer's family here in Utah is very distraught. Their prayers, she says, are going out to the family of the slain officer.
The Associated Press Contributed to this story
×
Most recent Utah stories