Estimated read time: 2-3 minutes
This archived news story is available only for your personal, non-commercial use. Information in the story may be outdated or superseded by additional information. Reading or replaying the story in its archived form does not constitute a republication of the story.
Ed Yeates reportingThough the rig in Wednesday's blast caught fire, the cargo inside should never have exploded the way it did. That's what experts are saying today, who simulate explosions and those nationally who monitor safety standards in transporting such products.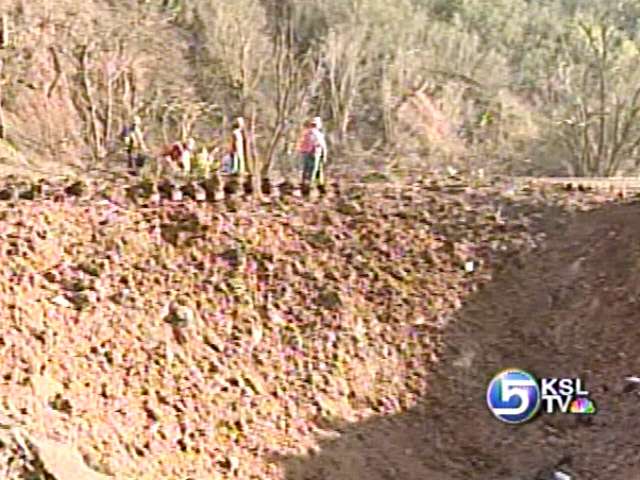 So there's no misunderstanding, that truck was not carrying raw TNT but what is called pentolite, a high-end explosive product specifically designed for blasting in mining, construction and seismic exploration.
Pentolite, that blew all this away, is a 50 percent combination of TNT and what is called Pentaerythritoltetranitrate.
While you get more bang for the buck, you usually need a detonator to set it off. So it's relatively safe to ship in what are called cast boosters, similar to these.
Dr. Charles Wight, who heads up the University of Utah Center for Simulation of Accidental Fires and Explosions, says even though the truck caught on fire, the product should have never exploded this way, blasting a crater 70 feet wide and 30 feet deep.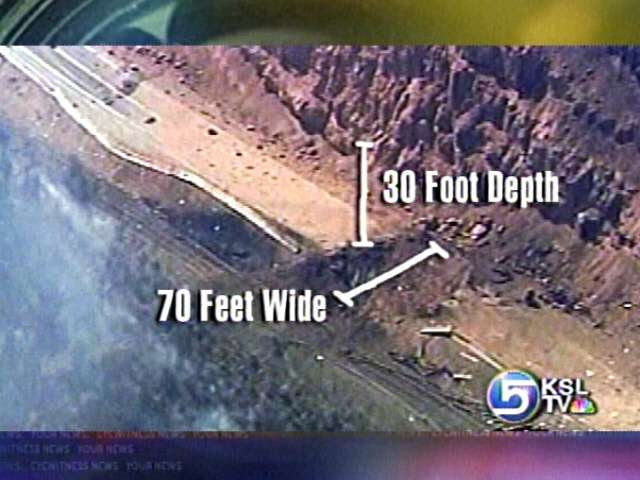 Dr. Charles Wight/ U of U Center for Simulation of Accidental Fires & Explosions: "In a fire, these cast boosters should ignite and burn vigorously, but normally should not undergo a detonation. So I was surprised at the magnitude of the hole."
The National Institute of Makers of Explosives, which self monitors safety in the industry, agrees, saying there have been accidents like this with trucks carrying the same explosives - trucks on fire- but the products never detonated.
Dr. Wight: "I am surprised the fire transitioned to apparently what is a full detonation event. And what intrigues me is the mechanism by which that might have occurred."
That mechanism, that oddity, whatever you want to call it, is what investigators are probing - and there's not much evidence to look at.
How hot was the initial fire? How fast did the product heat up? Was packaging damaged as the truck skidded out of control? Was there something unusual in the way the truck's gas tank exploded?
The list goes on.
If it can get enough data, the University of Utah Center would like to reproduce the explosion from yesterday's accident in a computer - trying to see what may have happened.
×
Most recent Utah stories