Estimated read time: 3-4 minutes
This archived news story is available only for your personal, non-commercial use. Information in the story may be outdated or superseded by additional information. Reading or replaying the story in its archived form does not constitute a republication of the story.
Sam Penrod reporting
Crews are making progress, but Highway 6 in Spanish Fork Canyon is still closed while workers repair a huge crater left by a semi that exploded. They now hope to have the road reopened by 8am Friday.
Nile Easton, UDOT: "Filling up that hole was the first step. Now we have to rebuild the road, and that is what we are looking at the rest of today."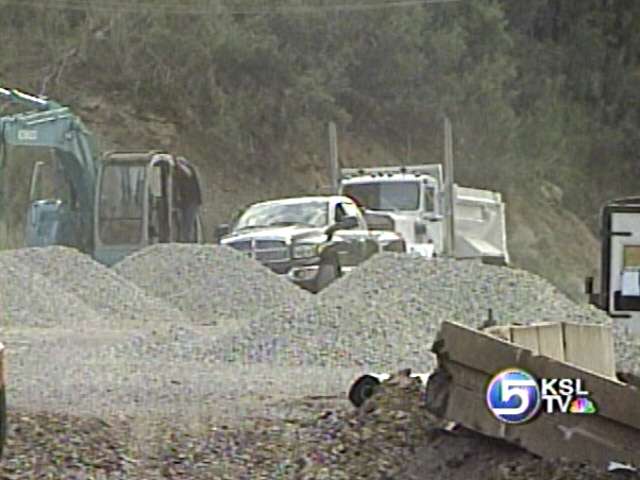 While UDOT is scrambling to get Highway 6 re-opened, all of the people injured in the blast are now out of the hospital.
But the road is still severely damaged, meaning long detours for people trying to get to or from southeastern Utah.
Crews worked through the night to clean up the huge mess left when the tractor-trailer carrying 35,500 pounds of explosives overturned and caught fire, setting off the explosives and throwing debris hundreds of yards.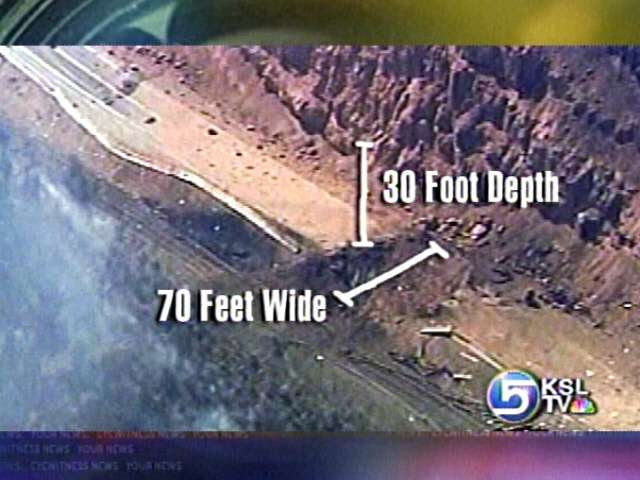 Since 9pm Wednesday night, crews have been working to fill the once 30 foot deep crater, that measured 70 feet across.
They filled in the giant crater with 350 truckloads of dirt and gravel, which adds up to 45-hundred tons of fill material. By late afternoon crews were leveling and compacting the roadway. Repaving it is next.
UDOT says once the paving gets going they will have a better idea of when the road will be open.
Brent Wilhite/UDOT: "We appreciate the patience motorists have had. This is not an easy closure. It is not something we wanted. We appreciate motorists being patient with the closure until we can get it fixed."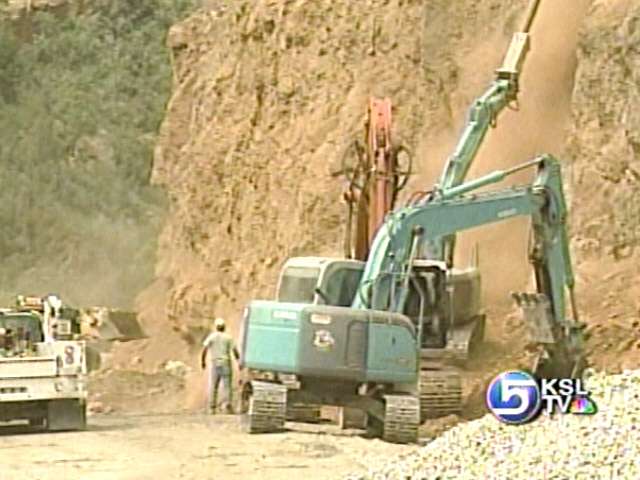 The blast also loosened some rock along the canyon wall. Crews have been checking the stability of the mountains today. They wanted to bring down any loose boulders themselves, and avoid another disaster if a 2,000 pound rock were to fall on a passing vehicle in the future.
Union Pacific trains are back on track, after the railroad repaired two lines through the damaged area.
Firefighters continued today to mop up hot spots caused by fiery, flying debris from the blast.
And, the Utah Highway Patrol is looking into the possibility that the semi-truck driver may have been going 65 miles per hour in an area marked 45 miles per hour, due to sharp turns in the road. UHP says there is a possibility of charges being filed.
So as of Thursday evening, UDOT must still repave 210 feet of road, add a rumble strip, and paint the highway lines, before the road can reopen. That work is expected to go quickly.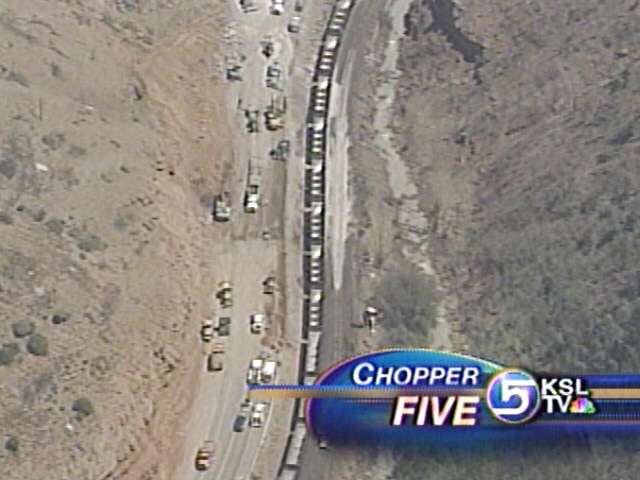 As for the cost-- road repairs should run about $400-thousand. There is also the cost for firefighters putting out hot spots, repair to the railroad, and other vehicles that were damaged when the rig blew up. The trucking company and it's insurance carrier are expected to receive a hefty bill.
The truck carrying nearly 18 tons of explosives was coming from the Ensign Bickford plant at the bottom of Spanish Fork Canyon, heading up Highway 6, on the way to Oklahoma, when it tipped, crashed and blew up.
Detours are still in place tonight for those motorists who would usually use Highway 6.
If you are traveling south to Moab, stay on I-15 and go East on I-70.
If you need to get to Price or Helper, get off I-15 at Nephi and head to Fairview where you will use SR 31 to Huntington. Then take SR 10.
If you are going North from Price, take US Highway 191 to US 40 to Duchesne.
(The Associated Press contributed to this report)
×
Related links
Most recent Utah stories