Estimated read time: 4-5 minutes
This archived news story is available only for your personal, non-commercial use. Information in the story may be outdated or superseded by additional information. Reading or replaying the story in its archived form does not constitute a republication of the story.
Team CoverageA truck carrying nearly 18 tons of explosives crashed and blew up this afternoon on Highway 6 in Spanish Fork Canyon. The blast left a massive crater and has closed the busy road in both directions.
Mark Wolf, a Utah Power employee, took pictures of the blast from just a few hundred feet away. As you can see, this was huge.
There is nothing left of the section of Highway 6. It's a crater 30 feet deep, 70 feet across. Crews will be working all night long to begin repairs, but it will take some time.
Think of the loudest thing you've ever heard and it wouldn't come anywhere close to the bang that caused this.
Bruce Hansen: "I'd say! Look at the side of that mountain!"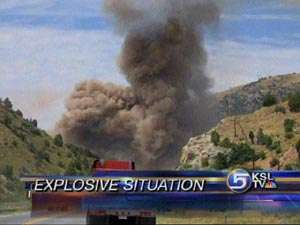 Bruce Hansen can't believe how easily all the trees on the mountain were blown over.
Bruce Hansen: "The impact, just from hitting the side of that mountain, it blew the side of the mountain away.
A truck carrying 35,000 pounds of explosives was heading up Spanish Fork Canyon when something went wrong. The truck fell over, exploded and left a chunk of the road, mountain, and train tracks missing.
Doug McCleve, Utah Dept. of Transportation: "Still don't know yet exactly why it exploded."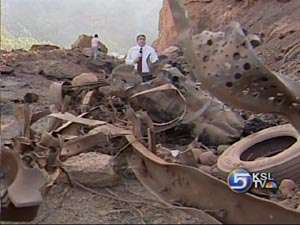 Investigators would like to study the truck to figure out exactly what happened. Unfortunately, they can't. It was completely destroyed. Pieces of metal were thrown nearly a quarter of a mile. In fact, some debris from the explosion started fires. The forest service worked fast to put them out before it became another problem.
Glass from cars nearby were shattered by the shockwaves. You know it's incredible when even the firefighters are taking pictures.
Dan Cather, Utah County Firefighter: "To see the devastation that can possibly happen. And you know, this stuff is being transferred on our roadways. It's just amazing.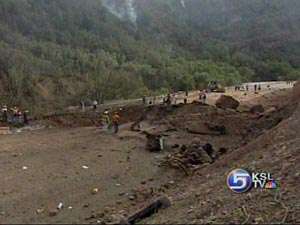 The truck was coming from the Ensign Bickford plant at the bottom of Spanish Fork Canyon.
Amazingly, from all this destruction, there were no fatalities. There were a few injuries though.
Anyone who was near that explosion is very lucky to have survived. A total of five people were taken to the hospital, at the time, some listed in critical condition, but tonight we are old everyone is in fair condition. Two of the victims were transported by LifeFlight to Utah Valley Regional Medical Center, including the passenger of the semi truck which exploded.
Another man who was riding his motorcycle through the canyon, was brought by an ambulance. He was treated and then later released with some minor burns to his arms, but says the shockwave of the blast is what hurt.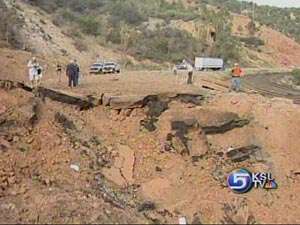 JD Herbert, Victim: "It consumed you entire body, just move it, suspended in sand, pushed you over. Every inch of my body hurts, every muscle, every tendon."
The driver of the truck was flown by Air Med to University Hospital, to the burn unit to be treated for his injuries. He is listed in stable condition tonight and is not expected to be hospitalized for much longer.
Of course, the good news that we can report tonight is that everyone survived this terrible accident. The Transportation Department now faces a huge reconstruction project on Highway 6, the likes of which it's never seen.
Just an hour ago UDOT crews started fixing the highway. They will be out there all night and for the next two days; that's how long it's expected to take to fix Highway 6.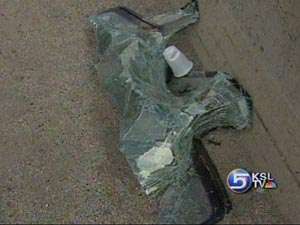 There are the usual repair jobs, and then there's this. Call it a crater; it's 30 feet deep and 60-80 feet wide. And the first thing road crews had to do was tread lightly. Engineers checked to see if the area after the explosion was stable. Live explosives were also a concern. After hours of assessment, the first step is to fill it in.
Tom Hudachko, UDOT: "This is going to be a significant fix. This isn't just a matter of going in and laying down new asphalt and we'll be ready to go we are going to look at the slope on the north side of the road and make sure that's stable. And there's a lot of damage to the road base. We are going to have to go in there and most likely excavate all that damaged material, and probably chase it back and then get in their and put some materials in and repave on top of it."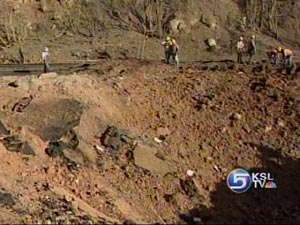 Plan on going another way for a couple of days.
If you'll be traveling from North to Moab, Price or Helper, stay on I-15 and then go East on I-70.
If you are traveling north to Moab, stay on I-15 and go East on I-70.
If you need to get to Price or Helper, get off I-15 at Nephi and head to Fairview where you will use SR 31 to Huntington. Then take SR 10.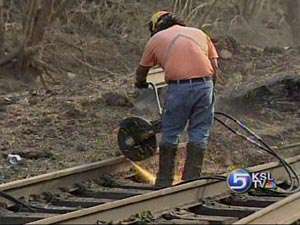 If you are going North from Price, take US Highway 191 to US 40 to Duchesne.
The Railroad tracks running parallel to Highway 6 were also damaged. Union Pacific says the track shifted and crews are working tonight to realign and clean the track. It should be fixed by Thursday morning.
As far as the cost, UDOT will be looking for a reimbursement from the trucking company.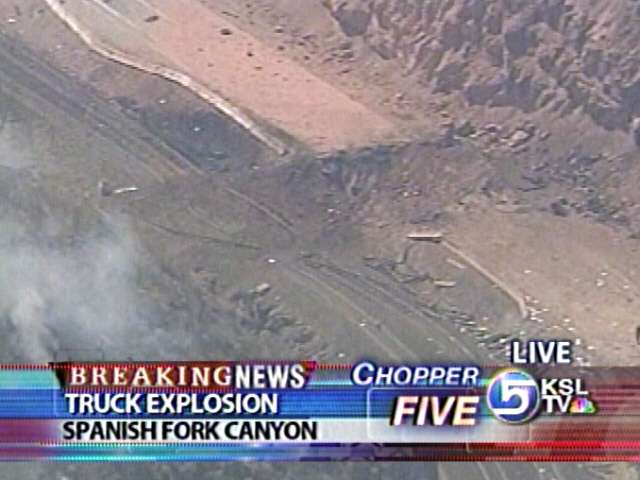 ×
Related links
Most recent Utah stories