Estimated read time: 2-3 minutes
This archived news story is available only for your personal, non-commercial use. Information in the story may be outdated or superseded by additional information. Reading or replaying the story in its archived form does not constitute a republication of the story.
Alex Cabrero Reporting Heber is one of the few bigger towns in Utah that does not have a big-box type store. But that could change soon.
The city council recently approved an ordinance allowing that type of commercial development. With it, though, there is controversy.
We see this sort of debate wherever a big-box store, like a Wal-Mart, is thinking of building. Heber City leaders say they'd like to keep some of the tax base in town, since so many of their residents go to Park City or Utah County to shop.
Small-business owners say a big-box would hurt their businesses and maybe force them to close.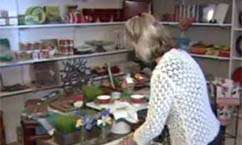 Myle Walsh's store sells all sorts of neat things. She's just hoping they'll still be there if a big-box store moves to town.
Myle Walsh: "I find it disappointing. I really don't want to see that happen."
Heber is still one of those Utah towns without a big-box store, but word is one is looking to come here.
Myle Walsh, owner of "Water from the Moon": "It'll basically take out our hardware stores, our little five and dime store, and possibly one of our family-owned markets."
Mark Anderson, Heber city manager: "It is a concern. We as a city don't want to see anybody go out of business."
Heber City Manager Mark Anderson understands some small businesses would be hurt, but thinks overall the positives outweigh the negatives.
Mark Anderson: "It is desirable to keep the money here rather than export them to Utah County or Summit County."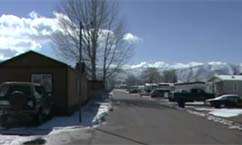 Last week city leaders passed an ordinance to rezone some land, allowing a big-box to move in.
Jeffery Bradshaw: "I think it's just something that it's time for it to happen. We have an awful lot of growth."
Small-business owners aren't the only ones worried about a big-box possibly coming to Heber. Those who are living on the land where it might be built are worried also.
Stephanie Steinmiller, Heber resident: "We don't know yet. Financially that's a big movement."
Stephanie Steinmiller and her family live in the trailer park right where the big-box might be built. If it happens, all these homes will have to be taken down or moved.
Stephanie Steinmiller: "Everybody is talking about it. It's the big talk in town."
City leaders are looking for ways to help those who would have to move. Nothing has been decided yet, except that they're tired of losing money to other cities.
Jeffery Bradshaw, Heber councilman: "I think it was 85 percent of Heber residents in the three months prior to the survey have all been to Wal-Mart and most of them in Park City."
Small-business owners just aren't sure changing Heber for more money is worth it.
Myle Walsh: "Once you become like everybody else, that's all you are."
There is another city council meeting this coming Thursday to talk about big-boxes, and the land where such a store might be built.
×
Most recent Utah stories