Estimated read time: 2-3 minutes
This archived news story is available only for your personal, non-commercial use. Information in the story may be outdated or superseded by additional information. Reading or replaying the story in its archived form does not constitute a republication of the story.
Amanda Butterfield reportingRick Olsen, Salt Lake County Flood Control: "The problem is the bank gave way on the West Jordan canal."
It's not the houses below the canal that are in trouble, but the one above it.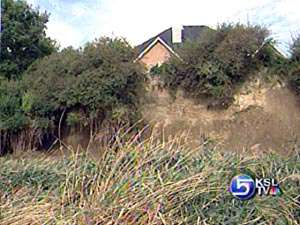 The mudslide happened in Murray overnight. Residents living in homes below the West Jordan Canal noticed water and mud heading their direction, so they called for help.
While most of the homes aren't in danger of serious damage, at least one homeowner has some real concerns this afternoon. The slide happened in the back yard, and there's a chance they won't be able to live in the home.
Rick Olsen Salt Lake County Flood Control: "It could very possible go in if the slide keeps happening, but state engineers will determine that."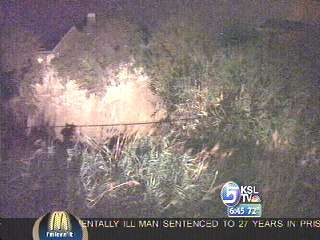 The mud from this embankment gave way last night, and now crews are out clearing the mud off the gravel road, and out of the canal.
About 100 feet of mud sloughed off the hill side and completely blocked the canal.
A few people noticed water from the Jordan River Canal seeping into their backyards.
Authorities say that blockage forced water out of the riverbanks and into yards. The canal feeds irrigation water through the valley, and even to a pond in Kennecott. The irrigation water has been turned off while crews clean up the mess.
Overflows installed in the past have saved the houses on the east of the canal from any mud or water damage. The red brick house is fine now while crews clean it up, but that could change.
Rick Olsen: "The threat is probably over for right now, but when they put the water back in that will the determining factor whether it could be lived in or not."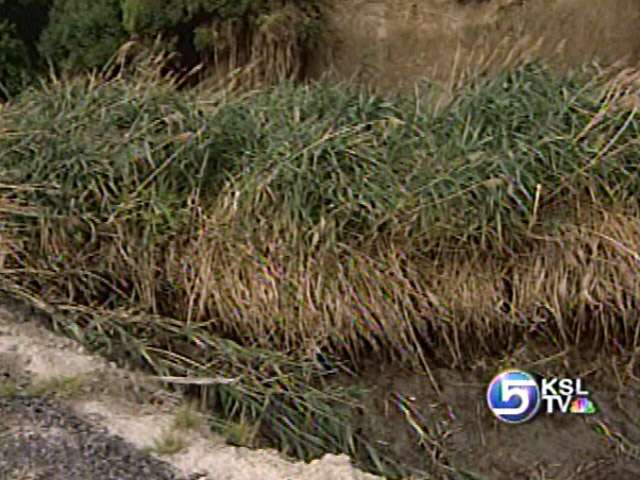 It may take the state engineer a while to determine the fate of this house. Those who live in the home haven't seen the damage, but the family members have been notified.
×
Most recent Utah stories