Estimated read time: 2-3 minutes
This archived news story is available only for your personal, non-commercial use. Information in the story may be outdated or superseded by additional information. Reading or replaying the story in its archived form does not constitute a republication of the story.
Gene Kennedy Reporting"Ultimate responsibility lies with the South Salt Lake Police Department."
The man was their prisoner, but this violent suspect managed to walk out of University Hospital, unguarded! South Salt Lake Police arrested the same man twice in just 48 hours. This afternoon both police and University Hospital are speaking out about what went wrong.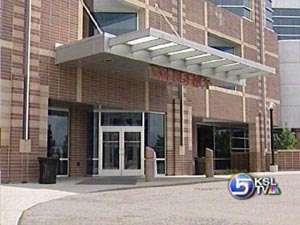 The suspect is 30-year old Joe Lucerno. Police say he's a meth abuser with a lengthy wrap sheet. On Sunday morning he allegedly used 33rd South for a crime spree, car jacking a vehicle at knife point, then wrecking it a couple blocks later.
He was covered in blood, but had enough energy to storm into a nearby apartment, terrorizing a family.
Capt. Tracy Tingey: "He barricades himself inside using an entertainment center. He's pacing around the apartment ranting and raving, turning over tables, trashing the interior of their apartment."
Police say Joe Lucerno heard officers outside that apartment and jumped out a back window. Police arrested him and took him to University Hospital, leaving the suspect in soft restraints. Police felt since he was in ICU, it wasn't necessary to guard him.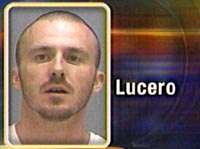 Still, officers made an arrangement with the hospital. When the restraints are taken off, the hospital calls police. The phone call never came and Lucerno walked out of the hospital, gown and all.
Craig Nelson, University Hospital: "Our security officers are designed to protect patients and staff, not serve as a police agency."
Capt. Tracy Tingey, South Salt Lake Police Dept.: "It was our responsibility and we're looking at our policies as a result to make sure this doesn't happen again."
Lucerno's mother picked him up at one point, but later saw her son on a television news report and called police. Officers found Lucerno again at 1:30 this morning, almost 48 hours after they arrested him the first time.
×
Most recent Utah stories