Estimated read time: 6-7 minutes
This archived news story is available only for your personal, non-commercial use. Information in the story may be outdated or superseded by additional information. Reading or replaying the story in its archived form does not constitute a republication of the story.
SALT LAKE CITY -- Law enforcement agencies throughout Utah plan to continue their search for the man accused of gunning down a Millard County sheriff's deputy during a traffic stop.
Roberto Miramontes Roman, 37, is accused of leaving Deputy Josie Greathouse Fox dead from a gunshot wound early Tuesday morning. Investigators say Roman shot Fox as she approached his car during a stop on Highway 50 just outside of delta.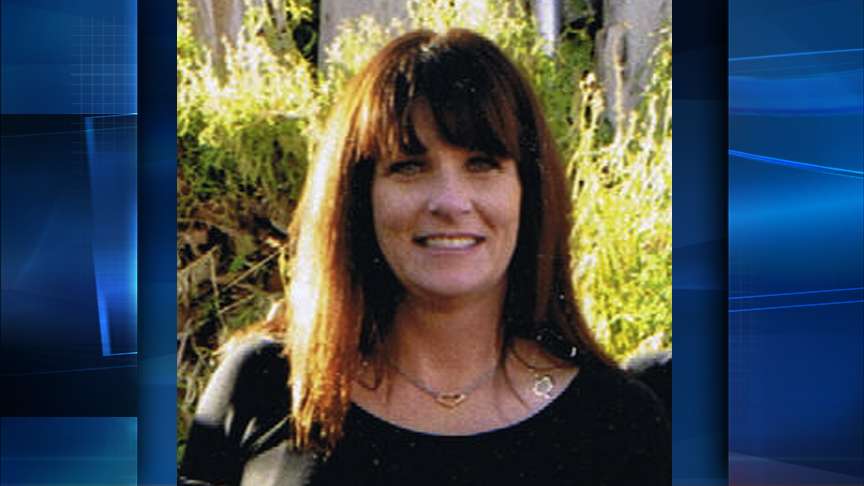 The Joint Criminal Apprehension Team (JCAT) is leading the search right now. They finished up a search warrant in Fillmore, but didn't find the suspect.
The officer KSL News spoke to said they have reason to believe the shooter is laying low in the greater Salt Lake area, and that's where they'll continue looking throughout the night.
Deputy shot without warning
According to court documents, Roman sold drugs to Fox's brother, Ryan Greathouse, early Tuesday morning. Minutes later, officers believe Roman shot and killed Fox at a traffic stop near Delta.
"We know she stopped the vehicle. She called in and identified with a license number and her location," said Sheriff Robert Dekker.
A sergeant found Fox dead on the side of the road. She was found with her gun still in its holster, leading investigators to believe she was shot without warning. She also was holding her flashlight.
Fox was wearing a bulletproof vest, but the bullet struck just above it near her badge.
Deputy attorney calls drug deal 'huge coincidence'
Fox's mother, Cindy Greathouse, said her son, Ryane Greathouse, is taking his sister's death really hard.
Related:
"He's pretty upset," Cindy Greathouse told The Associated Press Tuesday evening. "We have a lot of good friends and neighbors who have been here today and lots of support."
Ryan Greathouse was not immediately available for comment, she said, declining to comment further.
"Even in a town this small, it's a huge coincidence. It's a bizarre irony," Millard County Deputy Attorney Patrick Finlinson said late Tuesday of the brother-sister connection.
Less than an hour before the shooting, another deputy saw two cars meet on a dirt road.
One of the cars spotted in the alleged drug deal was traced back to Ryan Greathouse, who told deputies he bought drugs from Roman and another man during the encounter. Greathouse provided police with Roman's cell phone number and identified him from a photograph, court papers say.
Law enforcement agencies spend day searching for suspect
Detectives later traced a signal from Roman's cell phone to a tower along Interstate 15 in Salt Lake County. Police then converged on a home in Salt Lake City where Roman is believed to have relatives.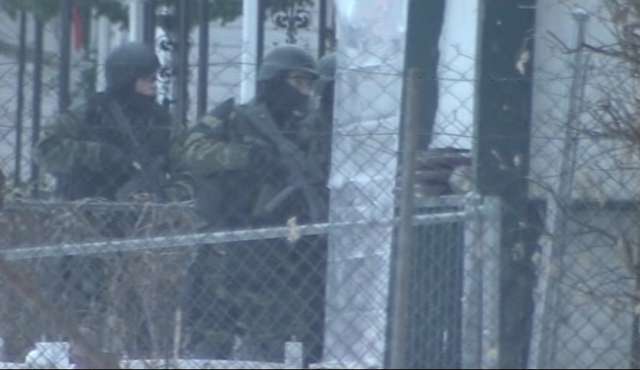 Exclusive video from Chopper 5 shows SWAT teams from multiple police agencies surrounding the house, where police also found Roman's car -- an orange Corvette.
The SWAT team was called out because an officer thought he saw Roman run from the house to an outbuilding.
Police also searched other homes of the suspect's relatives. Roman's nephew told KSL News he was getting ready for school when police swarmed his home. He and his sisters were taken to the police department for questioning.
The nephew, Guillermo Miramontes, said neither he nor his relatives in the home saw Roman Monday night or Turesday morning. He said Roman lives in Delta and was at the Salt Lake City home on New Year's Eve.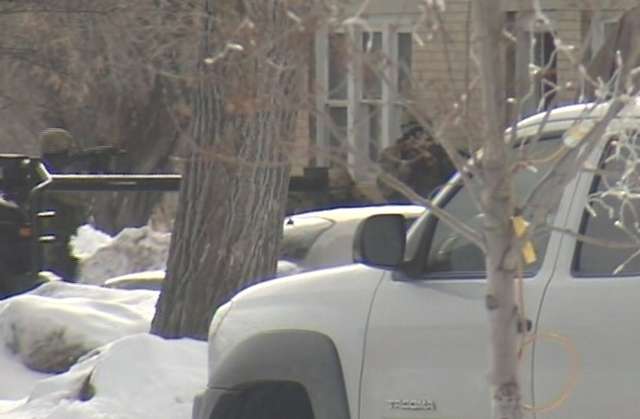 Miramontes hopes Roman turns himself in.
"I can't believe he just did something like this, and the poor officer that just died," Miramontes said. "I would never think he would do something like that."
After the Salt Lake standoff, the search led authorities to Nephi and a two-hour standoff there.
Officers found the car used in the shooting on an unpaved road west of Nephi. Police had information the suspect or suspects could be hiding in a house.
"Due to the fact of the nature of the situation, we did respond inside the residence and search it thoroughly and were unable to locate the suspect," Nephi City Police Chief Mike Morgan said.
Suspect considered armed and dangerous
Now law enforcement agencies are searching through the night, hoping all their work leads to Roman.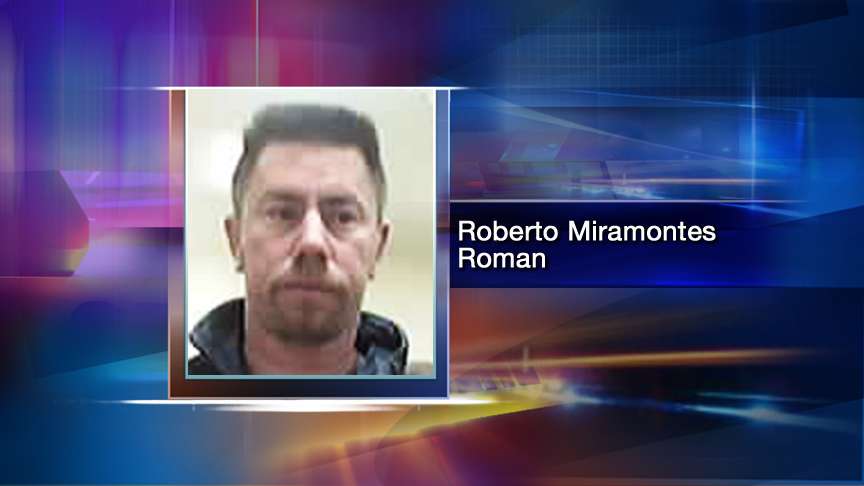 "It's very difficult to coordinate all this, but we're doing the best job we can, and we really want to get this guy into custody," Nigbur said.
Even though he's still at large, Millard County prosecutors have already charged Roman in this case. He is facing charges of aggravated murder -- a capital offense -- and tampering with evidence.
Roman's criminal record dates back to 1992, when he pleaded guilty to felony distribution of a controlled substance. That's followed by more felony drug charges, which he again pleaded guilty to. In 1996, it was illegal possession of a controlled substance; in 1997, possession with the intent to distribute.
His MySpace page offers a few more glimpses into his life. There are numerous pictures of him holding guns, some in a vehicle.
The caption on one photo reads: "listo," or "I'm ready." Another reads: "Police in Mexico"
On the page, Roman says he's "ready for whatever is next" and lists his mood as "crazy."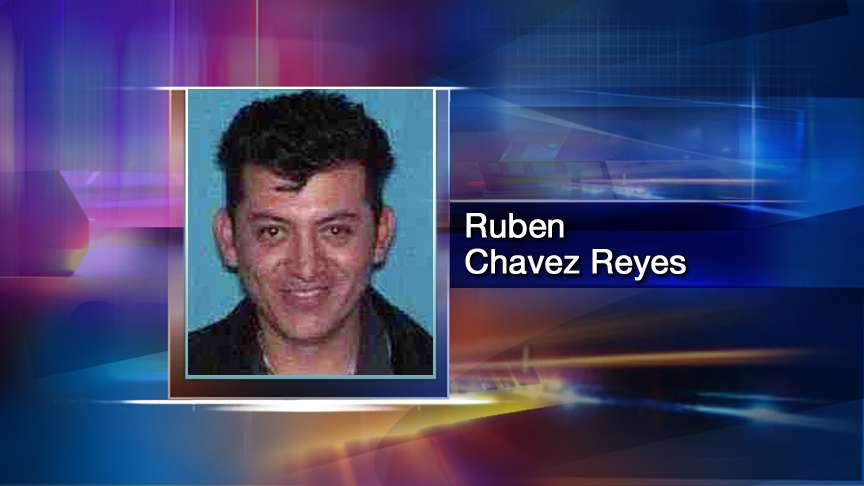 Roman is 5 feet 7 inches tall, 130 pounds, with brown hair and brown eyes. Police consider him armed and dangerous. Records show Roman was arrested several times in the 1990s on drug charges and spent time in the Utah State Prison for it.
"If anybody does come into contact with this suspect, call 911. Do not approach him, do not try to talk to him. He's very dangerous. We'll have officers take care of that," said Sgt. Jeff Nigbur, of the Utah Highway Patrol.
Police are also looking for 36-year-old Ruben Chavez Reyes, who they call a person of interest. They say he may also be known as Vicente Fernandez Garcia.
Less is known about him, but newly-released court documents reveal he's the owner of the light-gray Cadallic Deville that Fox pulled over Tuesday morning. Investigators, however, believe Roman was the shooter.
Anyone with information about where Roman or Reyeys may be is aced to contact the Millard County Sheriff's Office at 435-743-5302 or the Salt Lake City Police Department at 801-799-3000. They can also dial 911.
JCAT says they have surveillance throughout the state and more search warrants to execute throughout the night.
------
Story compiled with contributions from Nicole Gonzales, Sarah Dallof, Sam Penrod, Randall Jeppesen, Cleon Wall, Shara Park and The Associated Press.
×
Photos
Related links