Estimated read time: 3-4 minutes
This archived news story is available only for your personal, non-commercial use. Information in the story may be outdated or superseded by additional information. Reading or replaying the story in its archived form does not constitute a republication of the story.
NEPHI -- A Nephi man is speaking out after he was stopped by police on the freeway in Utah County, ordered out of his truck at gunpoint and handcuffed on the ground. In the end, it turned out he had done nothing wrong and troopers were only following up on a 911 call.
The Utah Highway Patrol says it was only responding to the 911 caller who told dispatchers a man was armed with a gun and was fighting with a woman in the truck. He even gave the license plate number and gave troopers updates on their current location on I-15.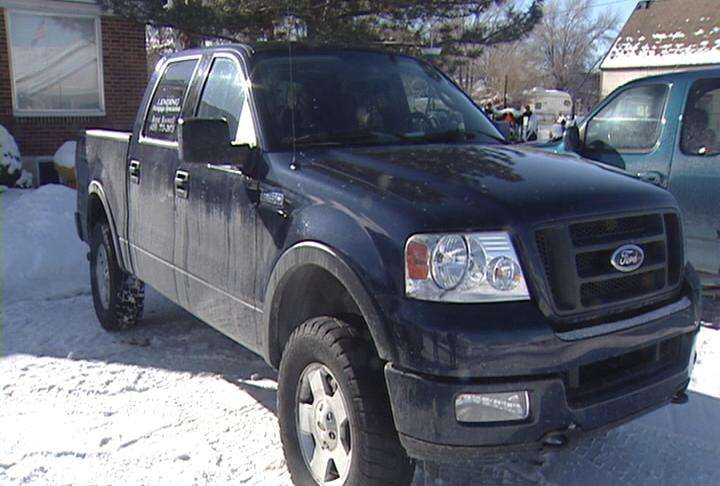 The caller, who wanted to remain anonymous, told the 911 dispatcher, "He's been waving it. It looks to be a .45-caliber. He's been waving it around the last couple of miles." [CLICK HERE to listen to portions of the 911 calls released to KSL. The license plate information has been cut out per UHP policy.]
As it turned out, the driver of the vehicle troopers pulled over was an unarmed man with his parents. Brent Boswell said they were frightened to be stopped by armed troopers in what, until then, had been a peaceful Christmas night.
Boswell said he cooperated with the troopers who, at gunpoint, had him drop his keys out of the truck, then walk backward in the dark and get on the ground.
"I was fully expecting, as I walked backwards, to be manhandled; and I wasn't 100 percent sure that I wasn't going to be shot," Boswell said.
He was then handcuffed and kept on the ground for several minutes until troopers determined there was no threat.
"I kept saying I know they were only doing their job and they were professional," recalled Boswell. "I have some questions about as to why they put so much credibility into what seems to be an anonymous phone call, and I have some questions about why I was lying on the ground for as long as I was."
Utah Highway Patrol Sgt. Jeff Nigbur said, "We're not going to apologize for what we did. We have to respond that way, and there's no other way to respond to that, we just have to do it that way. But we also feel for him and his inconvenience and the things he had to go through. It's not fun to be pulled out by gunpoint, and it's not fun to be handcuffed."
The Boswells say they aren't planning any lawsuits against the highway patrol but do want to see a statewide policy change in how these mistaken felony stops are handled after the fact.
"There needs to be basic rights provided for innocent people who are pulled over, that they can at least have the information, at least get closure to what happened," Boswell said.
The highway patrol declined KSL's request for the dash-camera video of the traffic stop until the investigation is finished. However, troopers have agreed to show it to Boswell and his parents later this week.
So far, investigators have not been able to determine who made the 911 call.
E-mail: spenrod@ksl.com
×
Most recent Utah stories