Estimated read time: 1-2 minutes
This archived news story is available only for your personal, non-commercial use. Information in the story may be outdated or superseded by additional information. Reading or replaying the story in its archived form does not constitute a republication of the story.
SPRINGVILLE -- Packs of swimmers around the world -- including some in Springville, Utah -- took a frigid plunge on Friday. The New Year's polar plunge is designed as a great way to be done with the old and get on with the new.
The polar bear plunge is a tradition that's not for everyone. But those who love it would not miss it.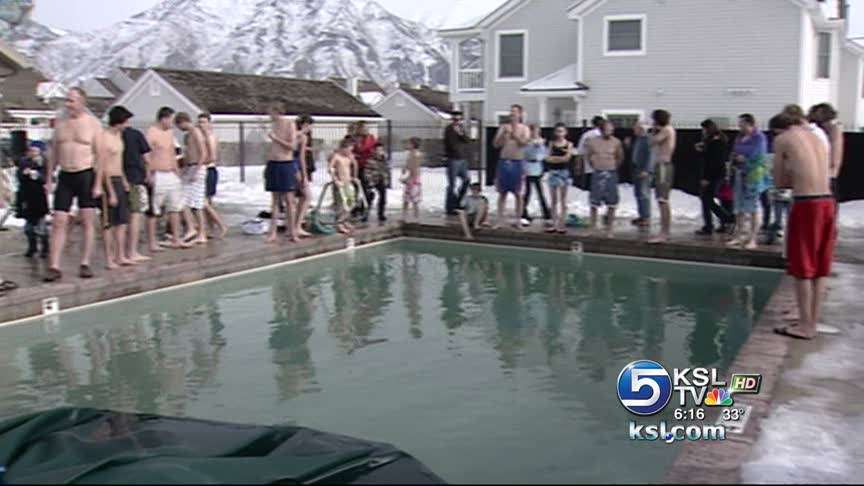 An enthusiastic group in Springville has been participating for three years now.
Dave Lewis said, "Everybody else is sleeping in. We're out having fun. We need to get rid of last year and start a new year. This is a great way to do it."
The Lewis brothers and a lot of their family and friends now gather each year at the Brookline Condos in Springville for a dip at noon on New Year's Day. As cold as the weather has been, a thick layer of ice encased the pool.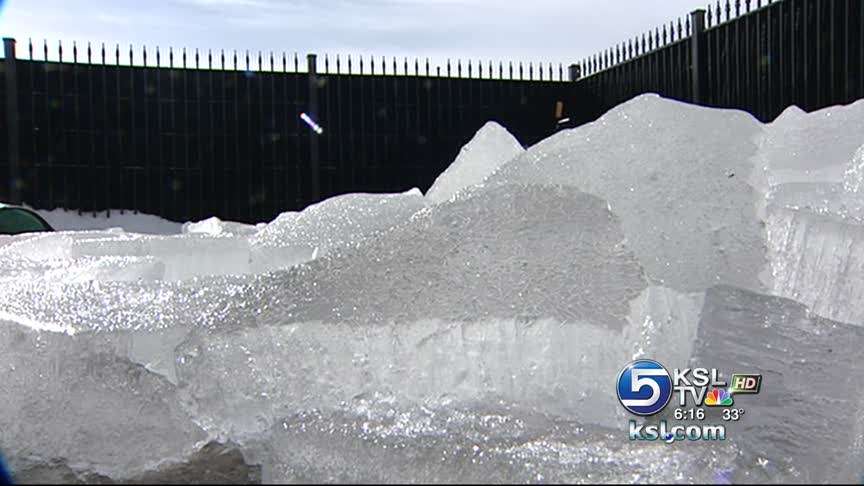 A few of the participants spent six hours Thursday trying to break through the ice with a sledge hammer. They chipped off the surface chunks of ice about four to five inches thick.
Friday, it was time for the moment of truth. Some of the "polar bears" got out as quickly as they got in. Others couldn't get enough of the chill.
Mike Lewis was the last man splashing. "It's really not that cold," he said. "Once you get the ice out, it warms up and it's not too bad."
Not everyone entirely agreed.
Riley Lewis said, "Right now, my ribs hurt, my diaphragm is spasming and my toes are on fire. But it is so worth it."
Riley Lewis said, "Dude, it's the way to start the year."
E-mail: jboal@ksl.com
×
Most recent Utah stories