Estimated read time: 2-3 minutes
This archived news story is available only for your personal, non-commercial use. Information in the story may be outdated or superseded by additional information. Reading or replaying the story in its archived form does not constitute a republication of the story.
Keith McCord Reporting The Bureau of Land Management is offering a reward for information about the shooting of a wild stallion. The shooting occurred on BLM land in Tooele County, and the horse suffered for several weeks before authorities put it out of its misery.
An $8,000 reward has been put up by the BLM, the National Mustang Association and the Intermountain Horse and Burro Advisors group. The groups are very upset that someone would shoot the animal and then leave it to suffer.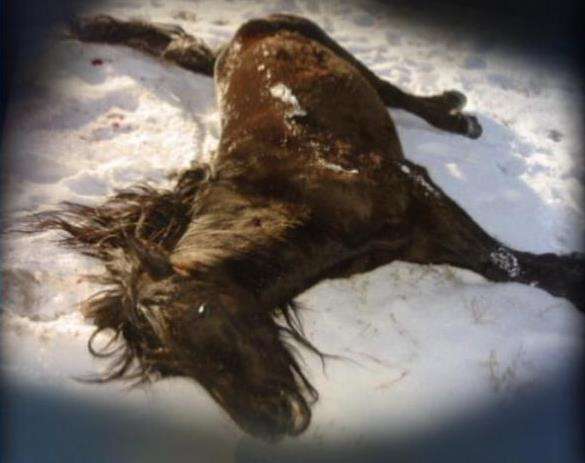 Gus Warr, Bureau of Land Management: "It's very disturbing. It really tears at me emotionally that someone would go out there and take it upon themselves and injure an animal, walk away and let it suffer."
Sometime between late December and mid-January, someone shot a nine-year-old black stallion that had been roaming in Utah's west desert since 2001.
Gus Warr, who heads up the BLM's Wild Horse and Burro Program says someone called and reported seeing the animal in distress.
Gus Warr BLM: "We found the animal, and he was still with his band of mares and other horses, and it was obvious that he was not able to put any weight on the leg, and it was obvious it was in a lot of pain and suffering."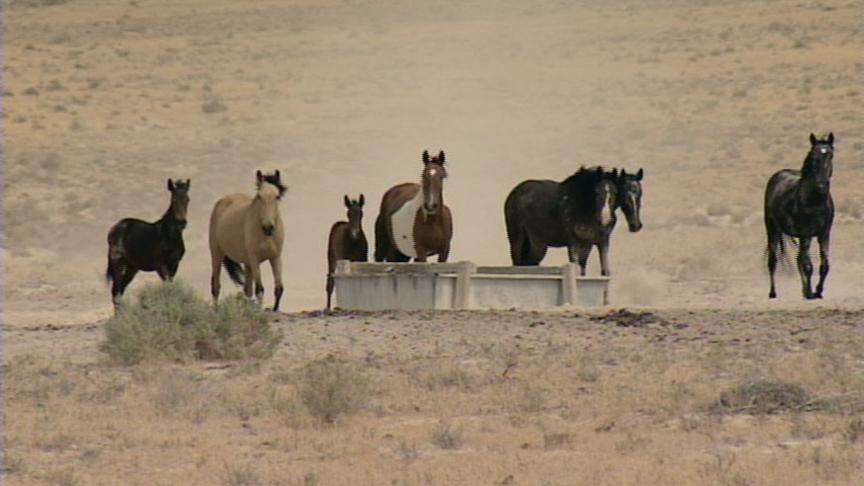 Because of broken bones and infection, the horse was euthanized.
The BLM manages the wild horse and burro population in Utah. Each year, many of the animals are rounded up and brought to the Wild Horse and Burro Center in Southwest Salt Lake County. The animals are then made available for sale.
The stallion was on BLM land on the west side of the Cedar Mountain Range in Tooele County, just south of I-80.
Gus Warr, BLM: "It's a very popular area for people to go out and recreate, look at the wild horses, view them in their natural setting, see some wildlife."
Now, the BLM wants to find whoever is responsible. The penalty for shooting or harassing wild animals on federal land is a $2,000 fine and a year in jail. The BLM has successfully prosecuted Utah cases in the past, and jail time was served.
Gus Warr hopes the reward will prompt someone to provide information in this case.
Gus Warr, BLM: "If people are interested and they want to donate toward this we're always looking at upping the reward... We really want to find the individual who may have done this."
The BLM would appreciate any information about this situation--anonymous calls are fine.
Please call 800-722-3998 or 801-550-9863 if you have any information about this.
×
Related links
Most recent Utah stories