Estimated read time: 2-3 minutes
This archived news story is available only for your personal, non-commercial use. Information in the story may be outdated or superseded by additional information. Reading or replaying the story in its archived form does not constitute a republication of the story.
Crime Specialist Karen Scullin reporting Capital murder charges were filed today against 34-year-old Brian Sullivan, in the death last week of his wife and child.
The bodies were discovered in the family's home last Friday in West Valley City
Brian Sullivan now faces two counts of aggravated murder, a capital offense that allows prosecutors to seek the death penalty.
And with the new charges comes some strange details about what happened the day LaRae Sullivan and her four year old daughter were killed.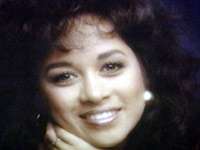 Detectives found a bizarre crime scene when they arrived to this West Valley City home on Friday.
LaRae Sullivan and her four year old daughter were found lying in bed together. LaRae's arm had been placed over her daughter. Both had been murdered.
They died from stab wounds to the chest.
"Kent Morgan/Deputy District Attorney: IT'S CERTAINLY TRAGIC WHEN A WIF'ES LIFE IS TAKEN AND THESE SORTS OF CIRCUMSTANCES, BUT I THINK THE VERY TRAGIC PART OF THIS CASE IS A LITTLE TODDLER DIED AS WELL"
Court documents reveal the bodies had been moved from another location in the home and cleaned. As police examined the rest of the home, they reportedly found two bloodstains inside the house, and it appeared that someone had tried to clean up the blood.
"Kent Morgan/Deputy District Attorney :THIS CASE IS GOING TO HAVE TO SPEAK FOR ITSELF, BUT FROM MY EXPERIENCE PEOPLE WHO ARE CLEANING UP AFTER A CRIME ARE TRYING TO AVOID THE CONSEQUENCES OF BEING DISCOVERED AS THE PERPETRATOR OF THOSE CRIMES."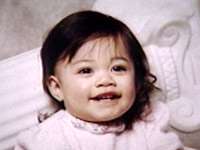 The day of the crime, LaRae Sullivan's husband, Brian Sullivan went to Valley Mental Health and reportedly confessed to the crime. It was his apparently his first visit to the center, and prior to the murders there was apparently no record of mental illness, though there is some information surfacing that he told someone shortly after the crime "God made him do it."
Police are looking into several elements of the crime scene that suggest some kind of religious motivation by the killer, including clothing the woman was wearing, and the way she and her child were posed in the bed after their murder.
×
Most recent Utah stories