Estimated read time: 1-2 minutes
This archived news story is available only for your personal, non-commercial use. Information in the story may be outdated or superseded by additional information. Reading or replaying the story in its archived form does not constitute a republication of the story.
Gene Kennedy Reporting A full scale investigation begins today to determine how potentially cancer-causing chemicals got into the soil around Hill Air Force Base.
The soil around three homes on the base tested positive for polychlorinated biphenyls, or PCBs.
If you're exposed to PCBs over a long time or there are high concentrations, it can cause several health problems. For example, low birth weights, suppressed immune systems, learning deficits, a rare form of acne and even cancer.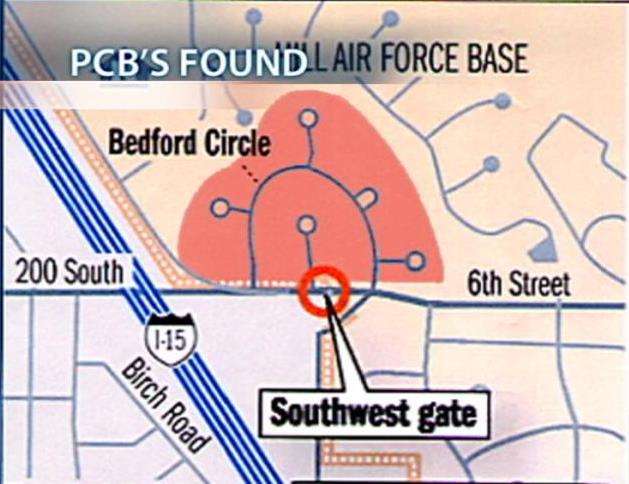 At an open house last night, officials from the base told the public they will begin testing the soil. But some left the meeting visibly frustrated.
Samantha Frazier: "Not a whole lot of help, but as much as they can give."
Mark Loucks, Restoration Operations: "Number one, this isn't an immediate health threat. Number two, we're going to find out what's going on and let them know."
The testing could take between six weeks and two months to complete. There's definitely a problem here. What investigators are trying to figure out is how bad it is, where the chemicals came from and what can be done.
Hill officials are not surprised by this. They've dealt with this problem before. Chemicals were dumped in the '40s and '50s with a disregard for environmental laws.
×
Most recent Utah stories