Estimated read time: 2-3 minutes
This archived news story is available only for your personal, non-commercial use. Information in the story may be outdated or superseded by additional information. Reading or replaying the story in its archived form does not constitute a republication of the story.
Tonya Papanikolas Reporting Ever since Sulejmen Talovic opened fire at Trolley Square, there's been a lot of attention on the refugee community in Utah. Some have asked if the gunman's family may have needed some kind of help or resources but slipped through the cracks because they may not have known where to find it.
There are resources available for refugee families. Every day, Alfred Murillo visits apartments like these where the majority of residents are immigrants and refugees.
Last year the governor and county mayor established a group to look into the strengths and weaknesses of refugee resettlement programs. While they're doing that, community-based organizations say they're trying to make sure immigrant and refugee families and youth have the resources and support they need.
Alfred Murillo, Director of the Dream Center: "We started finding out there was a lot of need here in some of the neighborhoods."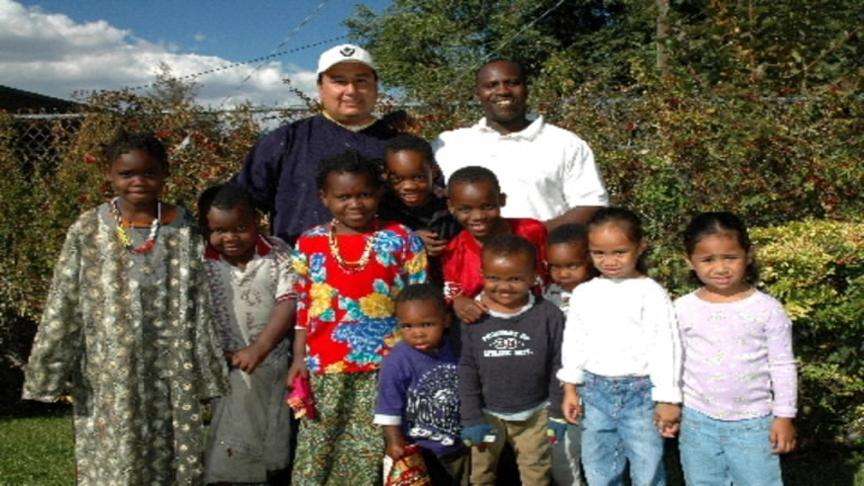 So five years ago, Murillo opened the Dream Center, a faith-based community center that teams with businesses and churches to help families.
Umid, Child receiving Help from the Dream Center: "He gives toys to everybody.
Rosamaria Chacon, Refugee Receiving Help from the Dream Center: "I need food for my family, and he helped me for taking food for my family and clothes and toys."
The Dream Center began by giving out clothes, furniture and food and soon started offering educational help and after-school programs. One of its goals is to help direct the youth in a positive way.
Alfred Murillo: "We were able to help them in crime prevention and helping them make right choices to be an asset to the community."
Murillo has served on a metro gang community task force. He says kids coming into the U.S. can be vulnerable to gangs because they often don't feel fully accepted and want to belong.
Alfred Murillo: "There are situations where gang members have actually gone after those that felt rejected by others, made them feel welcome."
So to counter that force, he sponsors positive activities for the kids.... from luaus to water balloon fights.
Mohidia Hassan, Child Receiving Help from the Dream Center: "We did balloon fighting and water guns."
They've also held manicure parties for young women and taken the kids paint-balling.
Alfred Murillo: "Presence is everything. Not presents like gifts, but just us being there for them. If we build these bridges, then we won't lose them through the cracks."
×
Most recent Utah stories