Estimated read time: 1-2 minutes
This archived news story is available only for your personal, non-commercial use. Information in the story may be outdated or superseded by additional information. Reading or replaying the story in its archived form does not constitute a republication of the story.
Jill Atwood reporting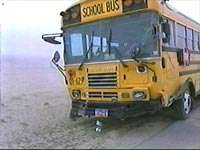 The wind was so strong and the dirt so thick you couldn't see at all in Eagle Mountain Wednesday afternoon. And that caused big problems for motorists.
A school bus and a semi truck got caught off guard.
"The information I received from dispatch is winds out here were anywhere from 60 to 80 miles per hour," says Sgt. Dennis Harris of the Utah County Sherriff's Department.
Blinding, blowing sand caused close to a head on collision between the bus and truck.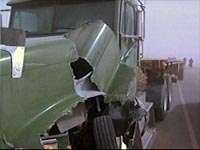 Three other cars were also collecting dirt along the side of the road. The drivers apparently couldn't react in time.
"The sand was all over. The visibility was near zero," Sgt. Harris says.
As the wind continued to grab dirt from a farmer's field, the main concern was warning other cars before it was too late.
Finally, the road was shut down.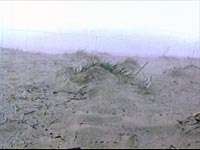 "The biggest challenge for us was being able to see," says Robert DeKorver of the Eagle Mountain Fire Department. "We didn't have very good visibility conditions, and to get all the other cars that were coming through to stop."
Crews say no one was hurt, but the rescue effort was pretty difficult, not to mention pretty dirty.
"They're wearing gas masks. They have big goggles on. Some of our deputies, I couldn't tell who they were until they opened their eyes. It was real bad," says Sgt. Harris.
The road is open again. No structural damage was reported.
×
Most recent Utah stories