Estimated read time: 2-3 minutes
This archived news story is available only for your personal, non-commercial use. Information in the story may be outdated or superseded by additional information. Reading or replaying the story in its archived form does not constitute a republication of the story.
Samantha Hayes ReportingPresidential candidate Mitt Romney is on familiar ground tonight, fundraising in Salt Lake City. The former Olympics boss is also fielding questions about his membership in the LDS church. The subject came under scrutiny this morning on the Today Show.
Certainly raised money tonight. It cost one thousand dollars just to get in and another 13 hundred for a VIP reception. Many Utah lawmakers were in attendance. But Mitt Romney also knows early on in his campaign that every stop is also an opportunity to change perceptions about who he is and what he believes.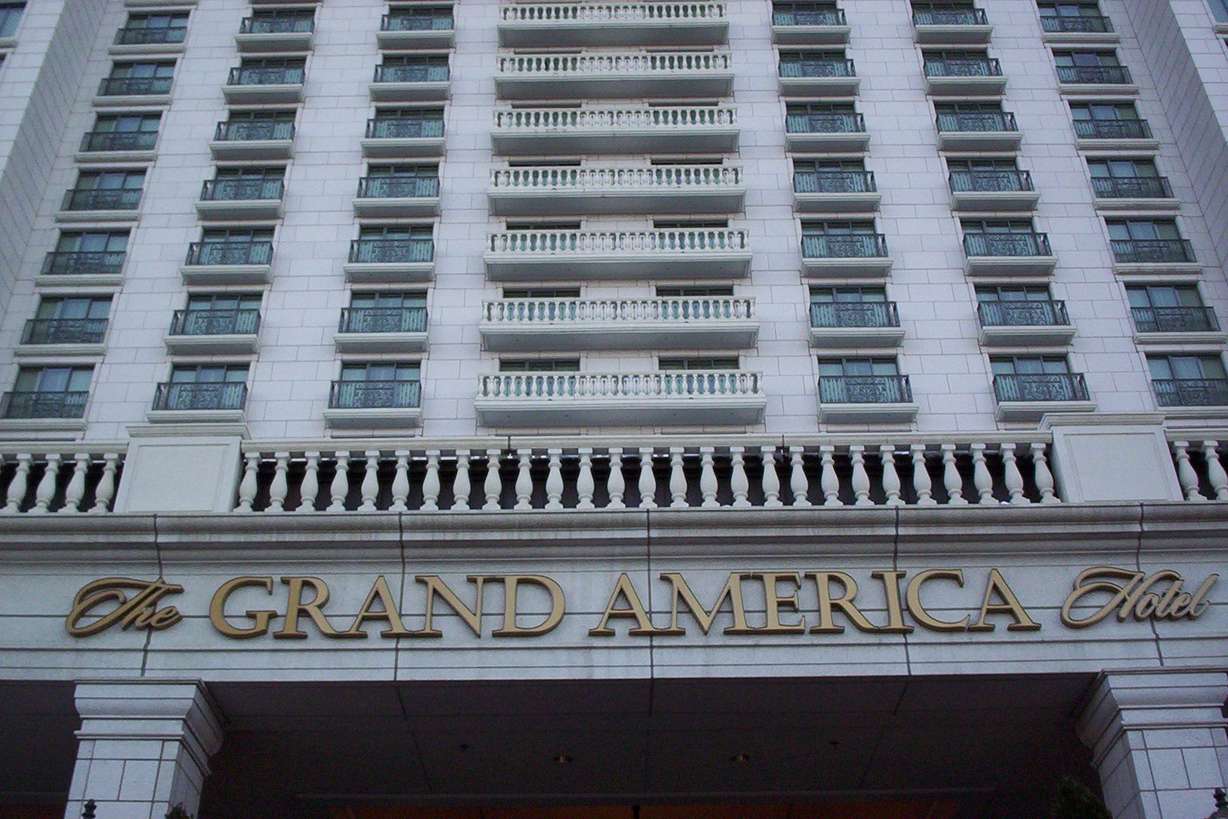 Coming to Utah for Mitt Romney is like a good time with old friends, friends who support and understand him.
Mitt Romney: "The appreciation we feel for the people of Utah and the love we feel is hard to express."
In general, his LDS religion is not as well understood outside the state.
Mitt Romney: "I think it's fine for people to talk about my religion and raise that to learn more about me and the things I believe."
It came up during an interview on the Today Show when the wife of a former US Senator was asked about the field of Presidential candidates.
Janet Langhart Cohen: "I hate to talk about anybody's faith, but if you understand the Mormon faith, up until 1978 an interracial marriage, the Mormons would have considered a sin. They would have considered me as an African America cursed, that God didn't hear my prayers."
LDS author Darius Gray sees it differently.
Darius Gray, Author & Founder, The Genesis Group: "No, it was not deemed as a sin. It was illegal, it was against the statutes of the state of Utah at the time. However, it should be considered that 30 states in the United States of America had similar statutes."
Senator Orrin Hatch, who supports Romney, says his membership in the LDS church must be handled carefully in the national spotlight.
Senator Orrin Hatch: "There's a significant number of people who won't vote for a Mormon for president. That's because they don't understand the faith, they don't understand what we are all about. But the more they get to know it and the more they get to know Mitt Romney and what a fine person he is, I think his religion will become a great asset in the end."
Senator Hatch says Romney needs to have his John F. Kennedy moment. Kennedy gave a speech about the Roman Catholic Church in 1960.
In an exclusive Survey-USA poll tonight more than half, 55 percent, say membership in the LDS church will hurt his chances; 15 percent say it will help. And 82% polled tonight say most Americans do not understand the LDS faith.
×
Most recent Utah stories