Estimated read time: 4-5 minutes
This archived news story is available only for your personal, non-commercial use. Information in the story may be outdated or superseded by additional information. Reading or replaying the story in its archived form does not constitute a republication of the story.
Cedar City -- Southern Utah will host UC Riverside Monday night inside the Centrum Arena in hopes of shaking off a season-high six-game losing streak and picking up its first win in a month.
The Thunderbirds (3-8) have not won since a 79-61 win over Wayland Baptist on Nov. 21. SUU has also lost back-to-back home games for the first time since losing to Weber State and Utah State on Dec. 13 and Dec. 17 last season.
The T-Birds will try to snap both skids with a matchup against UC Riverside (6-4) before heading back onto the road next week. SUU lost to the Highlanders 67-63 in Riverside, Calif. last season.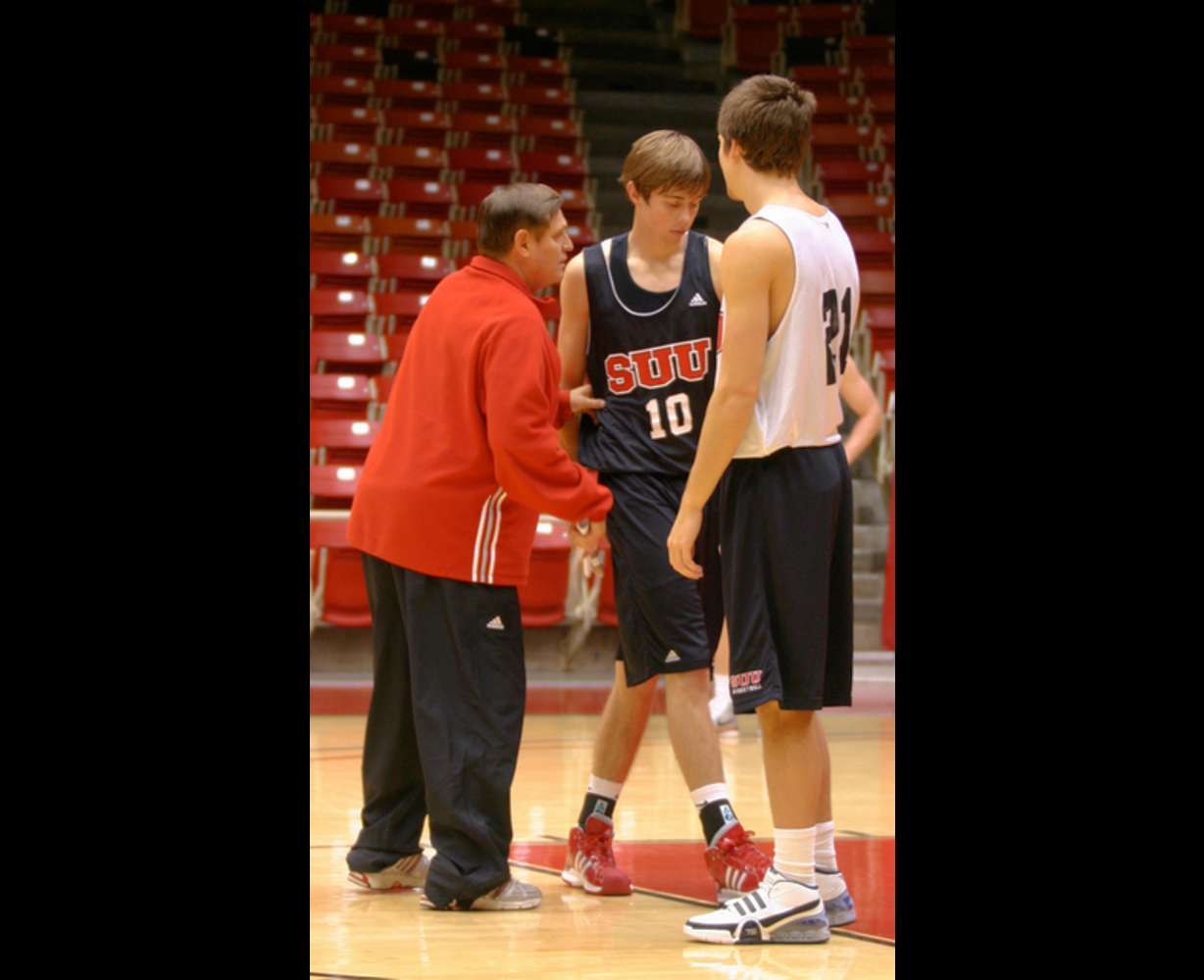 "If I remember (correctly), we had them in a pretty close game the whole time and towards the end they kind of just pulled away," T-Birds senior guard Davis Baker said. "There's only a few guys from that team last season, but we're going to take it personally. They'll be coming to our place, so we want to play well and pay them back."
If SUU wants to snap its winning streak, they will have to take care of the ball much better against the Highlanders. The T-Birds average the second most amount of turnovers per game of all NCAA D-1 schools, collecting 20.3 turnovers per contest this season. In SUU's loss to no. 23 UNLV on Dec. 15, the team committed 25 turnovers.
Out of those turnovers, 16 came from the three players splitting time at the point guard spot.
However, UCR has also struggled this season, turning the ball over 14 times per game this season. Both teams have averaged around 12 assists per game.
Another key for the T-Birds will be the battle down low for rebounds. Entering the game, both teams have averaged 42.5 rebounds per contest and have outrebounded its opponents by at least seven rebounds per game.
Sophomore forward Matt Massey, who averages 6.2 rebounds per game and freshman center Matt Hodgson, who has stepped up in SUU's last couple of games, will be key factors on the boards for the T-Birds. Hodgson leads SUU with 20 blocks this season, which is tied for 62nd place of all D-1 players in that statistic this season.
"The last three games, for a freshman, and see where he's going," Head Coach Roger Reid said, about Hodgson after the loss to UNLV. "When he gets a little maturity, he's going to be a factor and a heck of a player."
Massey and Hodgson will have their hands full with UCR's top player this season, junior forward Kyle Austin, who leads the Highlanders with 15 points and 8 rebounds per game.
Offensively, the T-Birds are led by four players that average at least nine points per contest, compared to just two for UCR. Baker enters the game as SUU's leading scorer with 17.6 points per game, while sophomore guard Jake Nielson and junior guard Ryan Brimley average 10 points for the T-Birds. Massey also averages nine points.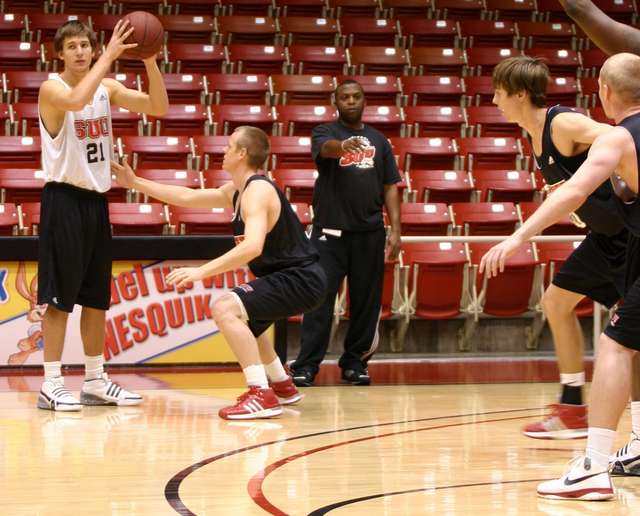 The Highlanders have Austin and senior guard Larry Gurganious, who average double-digit figures in scoring this season.
However, UCR has seven players that average at least six points per contest this season compared to just five for SUU.
The T-Birds have also gained a new player off the bench in the last couple of games. Walk-on freshman forward Jackson Stevenett has began to see some considerable amount of time for SUU. Stevenett picked up a career-best six points in 22 minutes during the loss to UNLV.
"That's the nice thing about basketball, when a guy walks on, doesn't have a scholarship and every day goes out and plays and plays and plays (in practice), all of a sudden he starts getting your attention," Reid said. "He's undersized, but he knows how to play the rules right on defense and offense and he's going to be OK for a freshman."
The game against the Highlanders will be six days after the loss to UNLV, which Reid said would be something his team was looking forward to after a busy schedule.
"There's a time when you need a little break, especially after finals and you travel to Weber State then coming back and playing a really good basketball team like UNLV," Reid said. "You need a day, you need a day or so to recuperate. I don't care who you are, you need a day in the NBA to recuperate."
Tip-off for the game against UCR is scheduled for 7 p.m. inside the Centrum Arena.
×
Most recent Sports stories