Estimated read time: 2-3 minutes
This archived news story is available only for your personal, non-commercial use. Information in the story may be outdated or superseded by additional information. Reading or replaying the story in its archived form does not constitute a republication of the story.
John Hollenhorst Reporting Work is underway in Southeastern Utah on a big and very expensive scientific experiment. The idea is to see if part of the solution to global warming is tucking greenhouse gases deep underground.
Most scientists are sure that Earth's climate is warming up and that a major culprit is carbon dioxide from industrial facilities like power plants. So, instead of up into the air, why not make it go down, into the ground?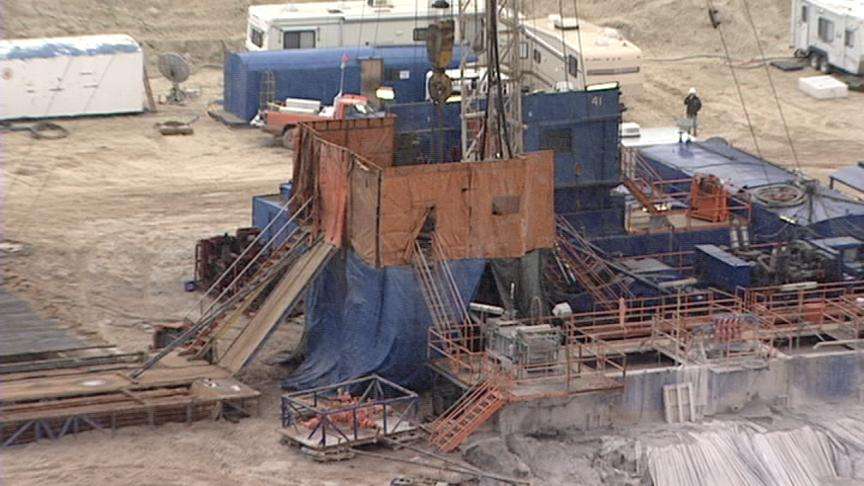 A huge drill rig is digging a hole 7,000 feet deep. It's in the Aneth oil field, a vast area already peppered with hundreds of oil and gas wells near Blanding. In the new hole, scientists hope to prove a new concept: underground storage of a key greenhouse gas.
David Curtiss, Energy & Geoscience Institute, Univ. of Utah: "It's basically to reduce the amount of CO2 that is coming from man-made sources that is going into the atmosphere."
They're building a pipeline that will bring liquefied carbon-dioxide to the drill site. The plan is to pump the CO2 into the ground to see if it will stay there for thousands of years. They'll inject the liquid carbon into a deep saltwater aquifer and into depleted oil deposits.
David Curtiss, Energy & Geoscience Institute, Univ. of Utah: "It's in an area where we know fluids have been trapped because the oil was trapped there. And then, we also have an infrastructure to monitor what happens to that CO2 over time." Question: And the hope is that it would stay right where you put it? Answer: "Exactly."
For the experiment, liquid CO2 will be supplied by a company in Colorado that sells it commercially.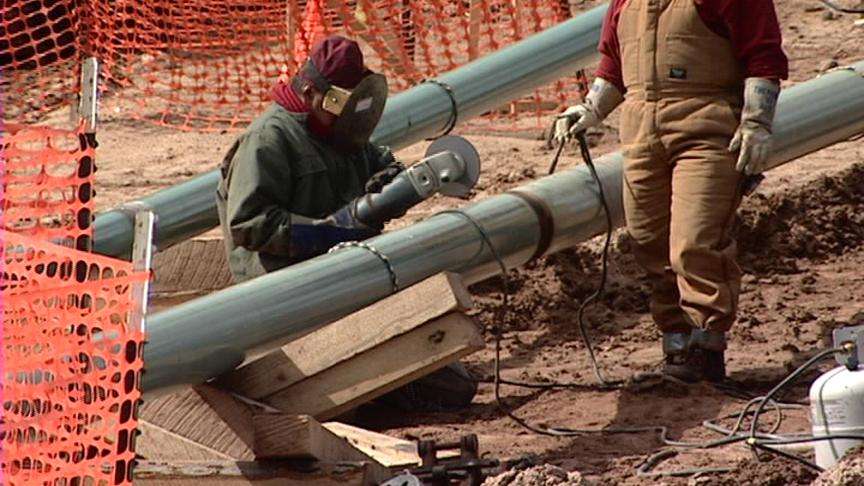 If the experiment works and leads to a real-life strategy against global warming, the C02 would come from power plants and other industrial operations. Carbon can be captured from coal-smoke, for example, by bubbling it through a chemical bath.
David Curtiss, Energy & Geoscience Institute, Univ. of Utah: "You know things like our cars also emit carbon. But frankly, it's going to be very difficult to capture that carbon."
Congress is investing hundreds of millions of dollars in this experiment and several others getting underway soon around the country.
David Curtiss: "It's a way that the federal government is actually showing leadership, to try to develop these technologies and prove that this is a viable place where we can actually put the carbon."
It's the first large-scale test of the concept in the United States. Once the drilling is complete, the CO2 injections are expected to begin. That will probably be in early March.
×
Most recent Utah stories