Estimated read time: 1-2 minutes
This archived news story is available only for your personal, non-commercial use. Information in the story may be outdated or superseded by additional information. Reading or replaying the story in its archived form does not constitute a republication of the story.
Ashley Hayes Reporting Snow started falling early this morning in parts of Northern Utah, making a mess for commuters.
Roads throughout the Salt Lake area turned slick early this morning, with many small accidents and slide-offs reported along the Interstates. The snow is tapering off, and road conditions are improving as the morning progresses.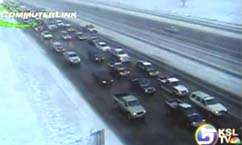 Accidents slowed traffic in several spots, including I-15 southbound near Beck Street. Northbound, a wreck near the Highland-Alpine exit tied up traffic just before Point of the Mountain.
Whiteout conditions and snow-packed roads were reported near Parley's Summit, forcing several semis to stop there.
Much of the snow is now turning to slush on the roads, with patches of slippery conditions remaining.
The parking lot where people catch the buses up to the slopes is full this morning. Around 7:00 a.m. skiers and snowboarders started arriving at the mouth of Big Cottonwood Canyon.
Before the sun came up we saw the snowplows scraping the roads several times, and drivers were spinning their wheels in the snow heading up the canyon.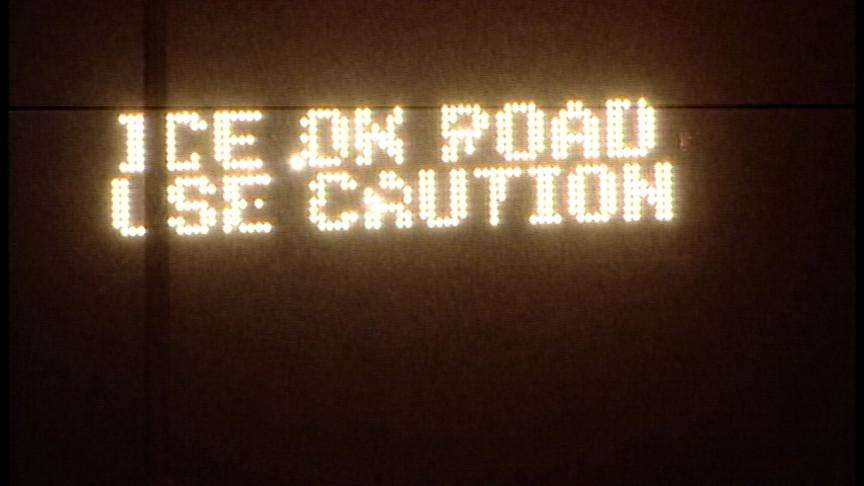 A sign at the mouth of the canyon warned of the conditions, telling drivers without four-wheel drive to strap on chains.
Ellen O'Donnell, tourist: "We're going to Solitude."
Rick Humphreys, skier from Virigina: "It's great. The only thing I'm worried about is how many people decided this is a great day to ski and are up there waiting in lift lines."
×
Related links
Most recent Utah stories