Estimated read time: Less than a minute
This archived news story is available only for your personal, non-commercial use. Information in the story may be outdated or superseded by additional information. Reading or replaying the story in its archived form does not constitute a republication of the story.
(AP/KSL)-- Two people died after being caught in separate avalanches while snowmobiling yesterday.
The Wasatch County sheriff's office has identified the teenager killed yesterday in an avalanche near Tower Mountain in the Wasatch-Cache National Forest as 16-year-old Zachary Holmes of Farr West.
Holmes was with his cousins and friends when he got trapped in the 4:30 p.m. slide about 14 miles southeast of Heber City.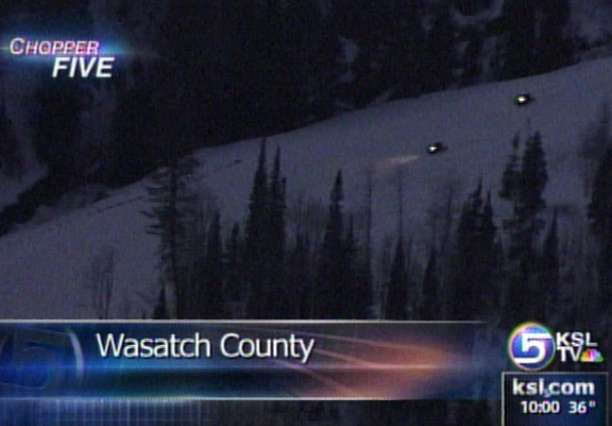 The sheriff's office says he was wearing both a helmet and an avalanche beacon. Holmes' friends dug him out of the snow, tracking him from the beacon's signal.
He was transported by medical helicopter to University of Utah Hospital, where he died about 7 p.m.
Another snowmobiler died after getting caught in a slide in the Signal Peak area of Sevier County.
Authorities say the 44-year-old Richfield man was trying to climb the back of Signal Peak on his snowmobile when he triggered the avalanche and was buried in the slide. It happened around 4 p.m.
The slide was 150 feet high and 80 feet wide. The snowmobiler was found buried under eight feet of snow. His name has not been released yet, either.
(The Associated Press contributed to this report.)
×
Most recent Utah stories