Estimated read time: 2-3 minutes
This archived news story is available only for your personal, non-commercial use. Information in the story may be outdated or superseded by additional information. Reading or replaying the story in its archived form does not constitute a republication of the story.
Alex Cabrero ReportingIt's the end of tough emotional week. The Trolley Square shootings affected many of us in one way or another. It's important to remember, though, that life should and does go on. We don't have to dwell on what's happened.
If nothing else, the shootings showed us all how fast and unexpected a tragedy can happen, that life can be taken away in an instant. But we also have to remember that life is precious. It's a miraculous gift, and even when it seems like there's so much bad, there's also a lot of good.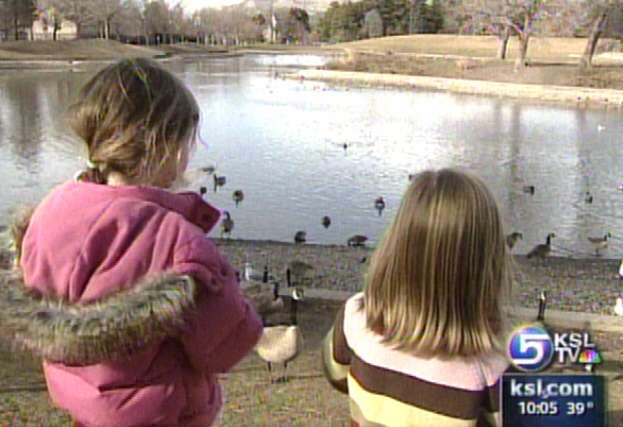 If there's one place where you can forget about all that's happened this week, it's a hospital's maternity ward.
Tami Bergen, just gave birth: "I don't know if you can describe it, it's an amazing experience."
How can any of us think about all the bad when you see brand-new faces.
Daniel Quinones, New Father: "I think there's no words to explain it. You, just a feeling, an amazing feeling."
Little Fabricio Quinones was born Monday night, about an hour after the Trolley Square shootings. He's the perfect example that no matter how terrible, how horrible life can be at times, it does go on and there's always hope for a better tomorrow.
Heidi Snarr, Just gave birth: "Just very grateful everything went well."
Heidi Snarr knows all about hope. She's been pregnant 10 times, but the little girl she had at about 2:30 today was just her fourth successful pregnancy.
Heidi Snarr: "Just feel really grateful to have them all."
Mary Jo Morrison: "I think life has to go on."
Mary Jo Morrison wanted to bring the children she watches to the park today to feed the ducks and geese, but more importantly to enjoy life, to live, and to not constantly think about the Trolley Square shootings, knowing nothing can change what happened.
Mary Jo Morrison: "One of the most important things is not to dwell on it."
It's OK to remember what happened; we should never forget, but it's also OK to smile and to laugh again. Life is too precious not to.
Tami Bergen: "It's hard to put it into words, but just knowing that life does go on, and that you can always find the good from the bad. There can be good, too."
It has been an emotional week, and it's still OK to cry about what happened sometimes. But like what many of the victims families we spoke with told us this week, the victims would want us all to live life and to be happy.
×
Most recent Utah stories