Estimated read time: 2-3 minutes
This archived news story is available only for your personal, non-commercial use. Information in the story may be outdated or superseded by additional information. Reading or replaying the story in its archived form does not constitute a republication of the story.
Jed Boal Reporting "Value-driven health care" is a phrase we'll hear a lot more in the coming years.
Health and Human Services Secretary Mike Leavitt visited Salt Lake today to talk about a new initiative in health care.
For years, we've heard a national debate on providing quality health care that all Americans can afford. Former Utah Governor Mike Leavitt says we are on the threshold of a system that will deliver all of us better value in health care.
Health and Human Services Secretary Mike Leavitt is getting a lot of ink from American businesses. Today, he addressed the Utah Senate and met with major Utah employers to gather signatures of support for a national initiative to improve quality and value in health care.
A number of Utah employers pledged to provide quality and price information about doctors and hospitals for enrollees in their health insurance programs.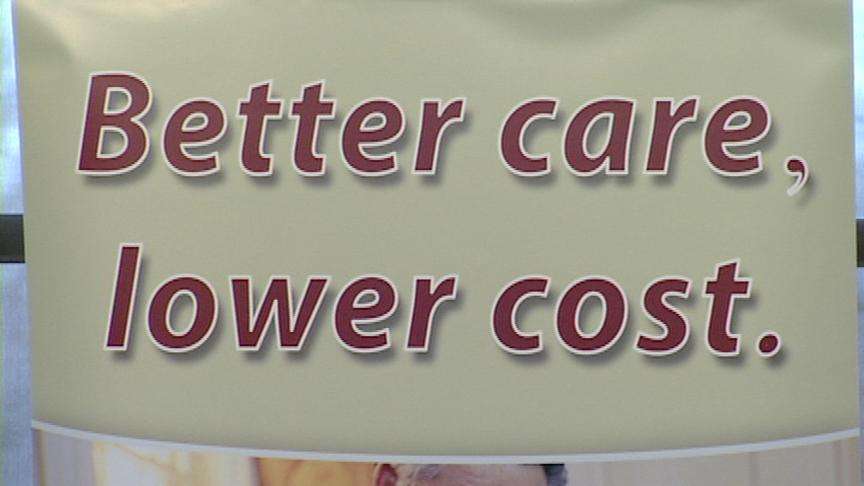 Mike Leavitt, Secretary of Health and Human Services: "What I'm describing for you is good old-fashioned competition, and competition works in health care. Competition based on value."
Any health care system is comprised of many parts and details. The foundation of this system rests on four cornerstones:
Health Information Technology
All pharmacies, hospitals and doctors would be connected in the system. Patients could consult online with their doctors and gain access to their medical records.
Quality Information
Every patient deserves an independent assessment of quality.
Mike Leavitt, Health and Human Services Secretary: "It needs to be based upon standards that are agreed upon by experts."
Pricing Information
Costs need to be available and comparable.
Proper Incentive
People deserve to know everyone has incentive to drive quality up and cost down. Not that different from the way we research and shop for cars, homes, electronics and other services.
Leavitt says we'll all become adept at knowing where the value is.
Mike Leavitt, Health and Human Services Secretary: "This is the future of health care. It's the only way we can assure high quality and low cost."
President Bush committed federal health programs to those cornerstones by Executive Order in August. Within this system, doctors certainly want to be certain any assessment of their work is accurate and standardized.
×
Most recent Utah stories