Estimated read time: 1-2 minutes
This archived news story is available only for your personal, non-commercial use. Information in the story may be outdated or superseded by additional information. Reading or replaying the story in its archived form does not constitute a republication of the story.
Keith McCord Reporting Residential real estate values and construction are falling nationally and have been for a while. Utah is starting to see a slow down as well, but not as drastic.
Commerce CRG of Salt Lake just released its latest numbers of residential construction in Utah. The boom peaked in 2005.
Last year, the number of new homes and apartment buildings built dropped about five percent, but even at that, 2006 was still a good year. The 26,800 units built were the second highest on record!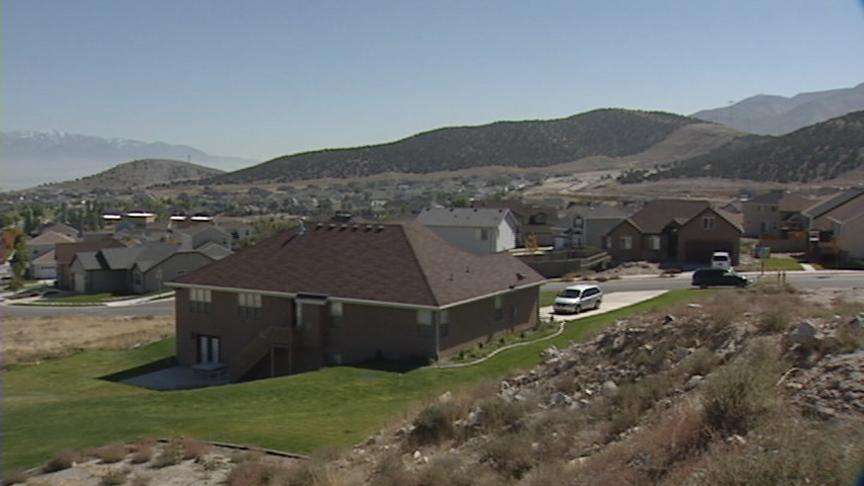 The numbers also show that 2007 and '08 will see a slowdown, but probably not a much as the national rate.
John Taylor, Investment Specialist, Commerce CRG: "On a total cycle basis, in real estate, we're in the early stages of a mature cycle. We've had some significant expansion, as everyone knows, over the last five to seven years. It's been very, very strong, and it's maturing now and things are stable. We're having some change and fluctuations in some submarkets, but overall it's very strong."
The bright spots in Utah include Utah County, which saw a 19-percent increase in new homes. That's due to the fast growth in Lehi, Saratoga Springs and Eagle Mountain. Weber County is up about four percent over last year.
On the downside, building permits issued for Washington County went down 42 percent last year. That's a correction from the construction boom the previous two years. Wasatch County was off 40 percent.
In the region, Utah holds its own. States seeing the largest construction slowdowns are Arizona, California, Idaho and Nevada.
One more note: Regarding home price appreciation, Utah ranks fourth in the nation. The value of your home is expected to increase nearly five and a half percent by the end of this year.
×
Most recent Utah stories