Estimated read time: 1-2 minutes
This archived news story is available only for your personal, non-commercial use. Information in the story may be outdated or superseded by additional information. Reading or replaying the story in its archived form does not constitute a republication of the story.
Sam Penrod ReportingA man who just about lost his pants while robbing an Orem store is in jail tonight. The man stuffed so much cash into his pockets, his britches fell down.
Store surveillance video caught the robber stealing thousands of dollars in cash. There was so much money, the suspect had a hard time taking the cash with him.
Orem detectives are counting and counting and counting all of the money that was stolen from this Hispanic Market in Orem. Police say it adds up to thousands of dollars. Last night the money was inside the store until a man broke in and started helping himself to the cash.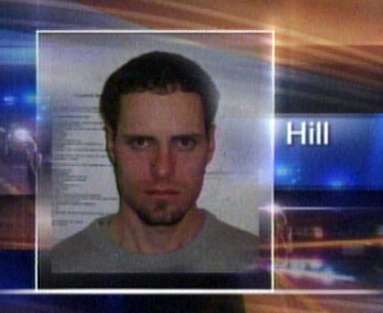 Surveillance video of the crime shows 28-year-old Casey Hill breaking into ATM machines and stuffing so much cash into his pants that they finally fell down -- not once, but twice! The robber then finally figures out he should get a shopping bag to load up all of his money.
This afternoon, detectives working the case linked Hill to the break-in, after recognizing the suspect from several previous arrests. Hill was easy to find because he was already in jail, after being arrested for drunk driving early this morning, about an hour after the break-in.
Police found where Hill had stashed the stolen safe and all of the cash and are now processing it for evidence.
He now faces numerous criminal charges, but the worst part for him may be this video, showing once again that crime doesn't pay.
In all, police say this video shows the suspect spent almost an hour and a half in the store, a lot of the time wasted of course, because he wasn't wearing a belt.
×
Most recent Utah stories