Estimated read time: 2-3 minutes
This archived news story is available only for your personal, non-commercial use. Information in the story may be outdated or superseded by additional information. Reading or replaying the story in its archived form does not constitute a republication of the story.
Jed Boal ReportingA 21-year-old was gunned down last night in Magna; his 18-year-old brother is recovering from a rifle shot to the chest. Police say the rival gangs have been feuding and they want to keep a lid on any violence that may be brewing.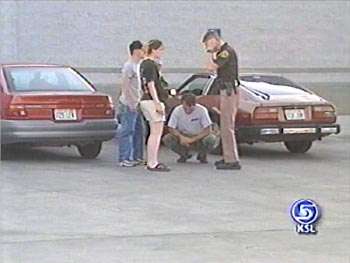 It's quiet at the Auto Zone now, but a chance meeting among rival gang members turned explosive around 8 o'clock last night. Gang officers say there's been bad blood between these two gangs and they hope it doesn't escalate.
It stared started with words and flashed gang signs, and ended in gunshots and two men young men bleeding on the pavement. 21-year-old John Sione Tupouniua (Two-poe-nee-ooo-ah) died early this morning and his 18-year-old brother Vaitaki is recovering in the hospital.
The shooters ran. Two jumped into the backyard of an off-duty deputy. He grabbed one; the other was collared quickly. Two more were found hiding in nearby bushes.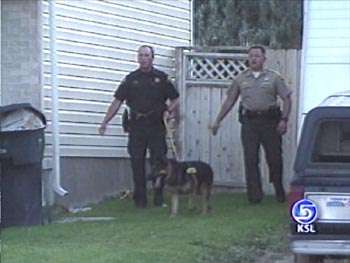 More than a dozen police units quickly arrived from several departments. Four juvenile suspects are in detention. All may face murder and aggravated assault charges next week; detectives will ask the DA to charge them as adults.
The director of the Metro Gang Unit says shootings like this can trigger more trouble.
Lt. Andy Burton, Metro Gang Unit: "From this situation, we may not have any further incidents. On the other hand, we might have incidents every day or every other day."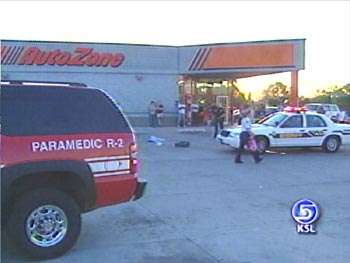 They'll gather intelligence, increase patrols in certain neighborhoods, and try to find out if violence is simmering so they can fend it off or respond quickly. Then again, it may cool off. It's been a relatively quiet summer in terms of violent gang activity, but not silent.
Tonight gang officers will plan for the worst-case scenarios and hope the planning pays off. Police also need the public's help if they witness any potential gang activity in progress.
×
Most recent Utah stories