Estimated read time: 1-2 minutes
This archived news story is available only for your personal, non-commercial use. Information in the story may be outdated or superseded by additional information. Reading or replaying the story in its archived form does not constitute a republication of the story.
Sam Penrod ReportingTestimony is over in the case of a former southern Utah police officer being prosecuted for polygamy. Tomorrow morning jurors will start deliberating on whether the Hilldale, Utah man is guilty of marrying a 16-year-old girl who became his third wife.
With a relatively short case, prosecutors from the attorney General's office offered their evidence that Rodney Holm illegally married a 16-year old girl in 1998.
The alleged victim, Ruth Stubbs who is now 21, ran away from the marriage. Her efforts to get custody of the couple's three children got the attention of investigators who last fall charged Holm with unlawful sexual activity with a minor and bigamy.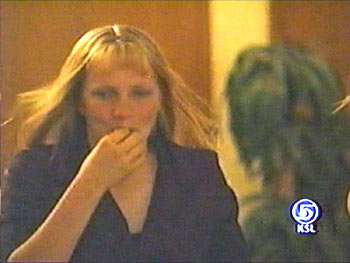 Stubb's reluctant testimony over the last two days, gave prosecutors what they wanted, admissions that Stubb's married Holm at age 16 and conceived two children with him before she turned 18-years old.
But defense attorneys tried to raise doubts with the jury. Specifically they dispute prosecutors' claim that the illegal sex occurred in Utah, especially since the two lived less than a mile from Arizona. Defense attorneys also have the testimony of the girl's father who testified he approved of his daughter marrying the 32-year old Holm.
And there's the issue of following religious beliefs--something prosecutors repeatedly object to. They say polygamy is not on trial, rather a man accused of marrying a 16-year old girl.
×
Most recent Utah stories