Estimated read time: 2-3 minutes
This archived news story is available only for your personal, non-commercial use. Information in the story may be outdated or superseded by additional information. Reading or replaying the story in its archived form does not constitute a republication of the story.
Shelley Osterloh ReportingA dangerous fire broke out in Sandy today near 10000 S. 300 E. Dry conditions and winds spread the flames fast and very close to homes, but a team of aggressive firefighters managed put out the fire before homes were lost.
The hills are ugly and black now, but the gully used to be a nice chuck of wild land in the midst of many homes. It's an area that attracts a lot of kids. Firefighters say eyewitnesses saw three teenagers playing with fireworks just before the fire broke out.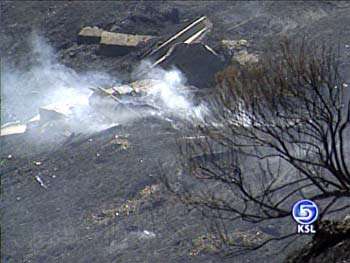 Janice Keele, Homeowner: "Every few years we get a fire here. It's really scary. You could here the trees catching and cracking in my house, so it was loud and it was big and the flames were huge."
Janice Keele and her sister were talking outside when they smelled smoke and called 911.
Sunday Vecchio: "It was scary. The noise was incredible; it was bad, quite a scary thing"
Battalion Chief Greg Rynders, Sandy Fire Dept.: "We knew right away that with two separate fires, separate sides of the gully, we were going to have some problems with resources so we started calling for more people."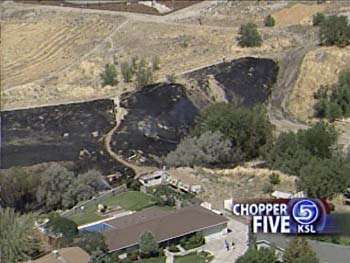 Twenty-five firefighters from Sandy, Salt Lake County, and South Jordan battled the flames.
When firefighters first arrived they thought the homes on the south side of the gully were in danger, but the winds picked up around noon and it ended up being the houses on the north side that had to be evacuated.
People from a half dozen homes on David Circle were asked to leave, but firefighters managed to stop the racing flames. The two separate fires burned into one blaze that spread into a two square block area.
Investigators have good leads on who started the fire.
Battalion Chief Greg Rynders, Sandy Fire Dept.: "We think the cause -- and we have a pretty good idea -- is fireworks in the hands of kids, because we had witnesses that saw kids playing with fireworks."
×
Most recent Utah stories