Estimated read time: 2-3 minutes
This archived news story is available only for your personal, non-commercial use. Information in the story may be outdated or superseded by additional information. Reading or replaying the story in its archived form does not constitute a republication of the story.
Carole Mikita ReportingA multi-media art event celebrating scripture in both music and painting is underway at BYU's Museum of Art.
The subject matter hasn't been featured in 40 years but a couple of recognizable artists have taken on the project. Known as a Biblical painter, the latest works of Walter Rane tell the stories of other scripture he holds dear, The Book of Mormon. Seventeen new paintings are now on display in Provo.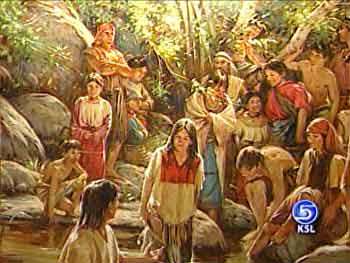 Walter Rane, Painter: "The important part of the scriptures is not the location or the costuming or anything, those kind of things add visual interest and flavor but the important part is the story, the emotions, the spirit."
Most artists will tell you that before the work, comes the inspiration. Before the paintings of Walter Rane came the music of Sam Cardon."
The new CD is titled "By the Hand of Mormon." Latter-day Saints believe he was a prophet on the American continent about 400 A.D. Cardon and his partner, David Pliler, chose to focus on one person; the songs tell the story of Mormon's life.
Sam Cardon, Composer "By the Hand of Mormon": "We're trying to give people a sense that this is a real person. That he actually lived and breathed and had a family and had ups and downs and all those things. Trying to bring him to life a little bit. "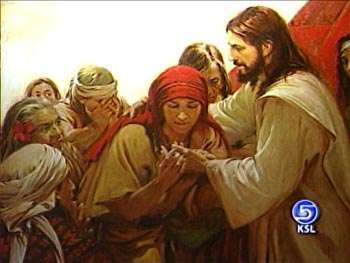 As the composer and lyricist were creating, Walter Rane was painting and they inspired each other.
David Pliler, Lyricist "By the Hand of Mormon": "The marquis painting of Mormon and Moroni, I've lived with that, it's been on notebooks, it's been on my wall, and in my car. He nailed, he absolutely nailed that emotion and that's the climactic moment of the whole performance."
The paintings will be on display at BYU's Museum of Art through September 15th. The book of those paintings and the CD are available at Deseret Book.
×
Most recent Utah stories