Estimated read time: 2-3 minutes
This archived news story is available only for your personal, non-commercial use. Information in the story may be outdated or superseded by additional information. Reading or replaying the story in its archived form does not constitute a republication of the story.
Jill Atwood ReportingDaren Jensen and his wife Barbara are charged with kidnapping their own son to avoid state ordered chemotherapy. Police caught up with Daren Jenson after a traffic accident in Idaho, but his wife and boy are on the run, some say in Texas seeking alternate treatment.
Today Daren Jensen said he will fight extradition back to Utah. What happens now is Governor Leavitt will have to execute what is called a governor's warrant to Idaho's governor, which will give Utah authorities permission to go up there, arrest him and bring him back to Utah to face kidnapping charges.
Daren Jensen entered an Idaho courtroom early this morning showing little emotion during the eight-minute hearing.
Throughout this ordeal family and friends have stood by the couple, calling them competent and loving parents who have simply made a choice about how to care for their son's cancer. Those close to the family, and even perfect strangers, can't believe the state would presume to make this life and death decision for a parent.
Sheri Mower, Friend of The Family: "Well and my understanding is do 45 weeks of in house chemotherapy, I don't know. I went through six months of brutal chemotherapy and it didn't work. If you look individually in cancer patients, statistics are meaningless. Statistics didn't help me a bit. How could anyone presume to say this is the right thing for this boy?"
Word from Pocatello today is wife Barbara and son Parker are doing fine.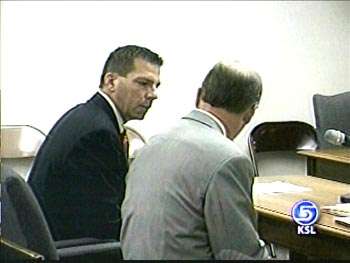 Jennifer Dobner, Deseret News: "They've obviously been in contact with them. They didn't say where they are. They are also saying that Parker is not testing positive for cancer; that he is doing well, that he has grown an inch since June and that they just want the family to be reunited and have them all back together in Sandy."
Daren Jensen is staying with in-laws in Pocatello. He is out on bond. We've also learned he has lost his job. So things also getting financially tough for this family.
×
Most recent Utah stories