Estimated read time: 2-3 minutes
This archived news story is available only for your personal, non-commercial use. Information in the story may be outdated or superseded by additional information. Reading or replaying the story in its archived form does not constitute a republication of the story.
Sandra Yi ReportingOne of the most well-known polygamist groups in Utah faces a multi million dollar lawsuit. A woman who escaped the group filed the suit in early August. Mary Ann Kingston filed the suit seeking more than a hundred million dollars in damages.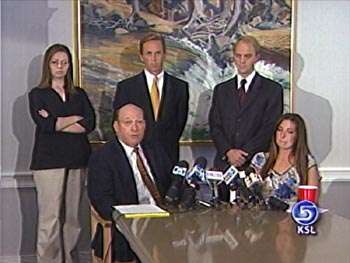 The complaint says Mary Ann Kingston had dreams of marriage and family. But those dreams she could never pursue as she was forced into a life that has left her with psychological and emotional scars.
Mary Ann Kingston: "I am pursuing this lawsuit with the hope that other young girls and boys in the same position that I was in will see that the leaders of the Kingston organization are not above the law even though they tell us they are."
The suit names more than 200 Kingston members and nearly 100 businesses associated with the organization.
Douglas White, Mary Ann Kingston's Attorney: "The first and foremost reason this is filed is because of Mary Ann Kingston and the damages she has incurred."
Mary Ann Kingston was 16 when she married her uncle, David Kingston and became his 15th wife. Mary Ann, now 22, says she was forced into the polygamous and incestuous relationship and then beaten by her father when she tried to escape.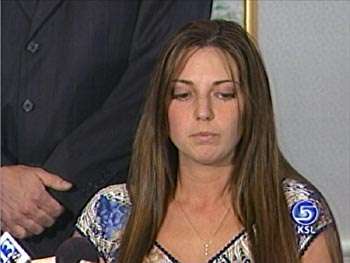 The suit calls the clan 'a secretive religious society that teaches and promotes the sexual abuse of young girls'. The suit seeks a hundred and ten million dollars in damages. Mary Ann hopes it sends a strong message to the Kingstons and other polygamists.
Mary Ann Kingston: "I also hope that the people that we are bringing this lawsuit against will realize the harm that they caused and continue to cause and that they will change their ways."
Mary Ann Kingston's attorneys say they are ready to take this case to trial. It could be at least a year before that happens.
×
Most recent Utah stories