Estimated read time: 3-4 minutes
This archived news story is available only for your personal, non-commercial use. Information in the story may be outdated or superseded by additional information. Reading or replaying the story in its archived form does not constitute a republication of the story.
SALT LAKE CITY -- Bloggers beware. New guidelines from the Federal Trade Commission are now in place that could get bloggers in trouble if those rules aren't followed.
According to the guidelines, a blogger who is being paid to do a product review, a service review, or anything like that, must say he or she is being compensated. The FTC calls it fairness in advertising.
"I think the law is starting to catch up a little bit. For so long, we've viewed the Internet as the 'Wild, Wild West.' Historically, technology, and especially the Internet, have so far outpaced the law that the law is just trying to catch up," says John Rees, a Salt Lake City-based attorney with Callister, Nebeker, and McCullough.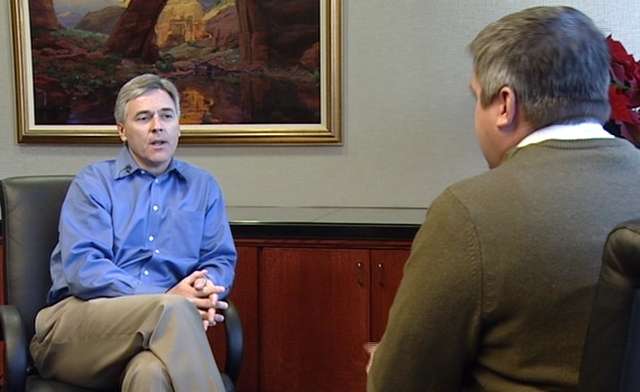 Rees doesn't think the FTC will check on every blogger out there, but he says you never know if the agency will go after a small site just to make an example out of it.
Still, Rees feels most bloggers don't have to worry.
"If they're just being practical about what they're doing, they probably won't face too many issues," he says.
Recently, Rees was part of a forum with Utah bloggers about the new FTC rules. He says many bloggers were concerned about a government agency checking on what they post on their personal blogs.
Blogger Kelly King Anderson, who created StartupPrincess.com three years ago says, "There's some concern, for sure, but I think, overall, it's good to have bloggers be regulated just as any other media outlet."
Anderson's website is designed to help women start their own businesses. She says it gets about 20,000 page views a month and has a worldwide following.
Anderson also admits companies have sent her stuff to blog about. However, she says she's always upfront with her readers.
One example is when Mozy, an online data back-up company, gave her a free year's subscription to try out their software. Anderson wrote a positive review about the company, but says she was upfront with her readers about the free subscription.
"If I'm being paid to write a book review or a product review of some sort, I think I do have an obligation to tell my audience exactly what I received," she says.
Of course, not all bloggers are upfront about what companies give them to review, which is why the FTC has stepped in.
"The reality is that blogger may be paid to do that endorsement, hey may be getting a product that could be of significant value," Rees says. "When we read a comment or a review by somebody, we want full disclosure whether what they're telling us is really their honest opinion, or is it really being influenced by somebody else?"
Of course, only the government can fine a blogger for being dishonest about endorsements. It's not really something the average person can sue a blogger for.
The FTC just feels those who follow bloggers believe in what that blogger is writing, so the blogger should be as truthful as possible.
E-mail: acabrero@ksl.com
×
Related links
Most recent Utah stories