Estimated read time: 3-4 minutes
This archived news story is available only for your personal, non-commercial use. Information in the story may be outdated or superseded by additional information. Reading or replaying the story in its archived form does not constitute a republication of the story.
Ed Yeates ReportingFamilies who brushed very close with death last night are trying today to cope with the psychological trauma. Valley Mental Health has had over 200 calls from folks wanting to talk through their feelings with professionals.
Brad and Tricia Merrill and their family are safe at home tonight 12 miles from here where they experienced what they could only imagine in their worst nightmare.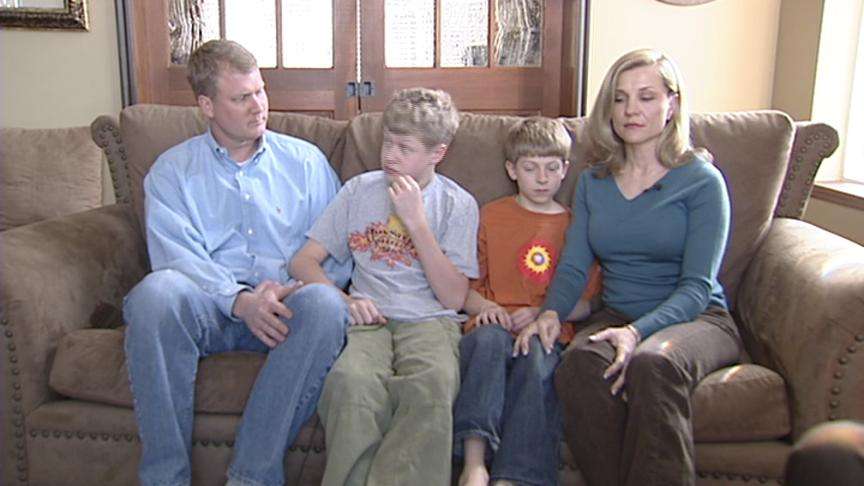 "You're trying to protect your kids from physical harm - emotional harm. It's just scary."
The Merrill's, celebrating their daughter's seventh birthday, suddenly found themselves in the middle of a nightmare. Someone shooting at them, people screaming, dead bodies, and they saw all of it, including the children. Today the trauma lingers.
Nate Merrill: "I feel really stressed and scared about what happened last night."
13-year-old Nate, his brother Jack, and others in the family couldn't sleep last night.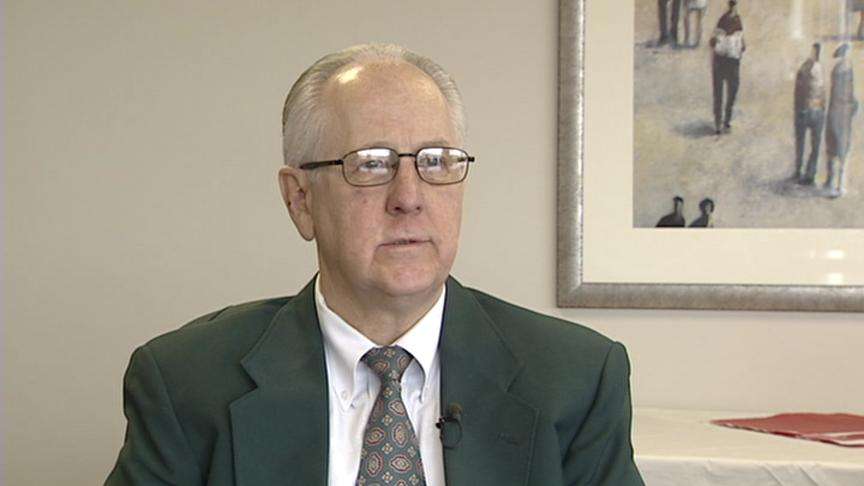 Brad Merrill: "They were nervous to go to sleep, nervous to be alone in their bedrooms."
The two brothers decided not to go to school today, and that's okay.
Nate: "We didn't want to be asked questions at school because we didn't want to go through that pain again."
Tricia Merrill: "It comes and goes. You'll think you're doing fine and then all of a sudden, you'll start thinking about it again."
Though the Merrill's have never been through anything like this, they're working through a process of healing that's good for the psyche, that diverts thoughts temporarily now, but longer as days go by.
Tricia: "Just gathered as a family and told each other how much we loved them and how safe they are in our house."
Jed Ericksen at Valley Mental Health says the Merrill's are doing something else that's good too.
Jed Ericksen, Valley Mental Health Crisis Intervention: "Regardless of who we are, it's usually helpful to have someone who can just listen."
The Merrill's decided to meet with a counselor tonight for support and reinforcement, but so far, in their own inner circle, it's already working.
Tricia: "It's important for our family not to be paralyzed by this."
Nate: "It will be in our memories all our lives but we're not going to let it stop us."
Therapists also say part of the healing eventually involves going back there, understanding this was a rare event, that things do return to normal.
Valley Mental Health wants to remind everyone their services are free and if there's anything you need to talk about, their staff is ready to offer a listening ear.
Salt Lake Valley Mental Health Crisis Hotline: (801) 261-1442
Adult and child psychiatrists with the University Neuropsychiatric Institute are offering stress debriefing sessions to members of the community who may need to talk through the tragic events that occurred at Trolley Square. Those who wish to attend one of the groups, or those looking for more information should call 801-587-3423.
Session 2: Wednesday, Feb. 14, 11 am - Noon
Session 3: Wednesday, Feb. 14, 5 - 6 pm
You can also call the Director of the Office of Crime/Victim Reparation, Ron Gordon, at (801) 712-1683.
×
Related links
Most recent Utah stories