Estimated read time: 2-3 minutes
This archived news story is available only for your personal, non-commercial use. Information in the story may be outdated or superseded by additional information. Reading or replaying the story in its archived form does not constitute a republication of the story.
Kim Johnson ReportingThe county blinks first in a staredown today between a homeowner and demolition crews who want to tear their house down as a long-time health hazard.
After a tense couple of hours the bulldozers backed off this afternoon after the latest chapter in a long-running dispute. The county wants to tear the house down as a health hazard, but the homeowners say God has ordered them to stay put.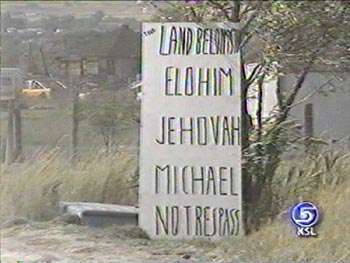 All is quiet now, but it was anything but quiet earlier today as 76-year-old Robert Stockweather and his wife watched an army of trucks and heavy equipment invade their property. With a court order in hand crews disregarded the religiously worded " No Trespassing" sign and began bulldozing what Salt Lake officials deem a health hazard.
Del Swensen, S.L. County Planning & Development: "Because of all the junk, you certainly have a lot of vermin running around. The structure itself is dumping raw sewage out onto the property."
That raw sewage has angered neighbors, some of whom have well water, and has put the Stockweathers at odds with the County for the last eight years. Swensen says during that time his department offered to help put in a septic tank.
Del Swensen, S.L. County Planning & Development: "Assist came out with us with some grant money to rectify the problem but they would not accept it and kicked us off the property."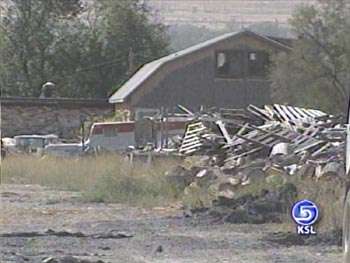 A sympathetic bystander spoke to Mrs. Stockweather by phone. He says she talked of surviving the Nazi occupation of her homeland--the Netherlands--and believes she and her home will survive this confrontation.
Bystander: "They've said they've given the land to God. They've said God will protect it."
The bulldozers will be out again tomorrow morning. If crews don't finish clearing all the debris tomorrow they'll be back at it Wednesday. In the interim, the County hopes counselors from Valley Mental health will be able to speak with the Stockweathers, and get an assessment on their mental state, and hopefully end this confrontation peacefully.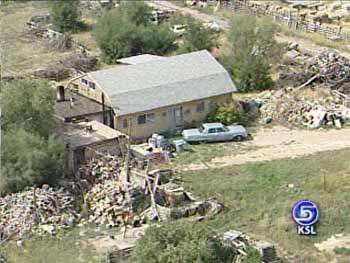 ×
Most recent Utah stories