Estimated read time: 2-3 minutes
This archived news story is available only for your personal, non-commercial use. Information in the story may be outdated or superseded by additional information. Reading or replaying the story in its archived form does not constitute a republication of the story.
Susan Wood ReportingA Taylorsville family is mourning a huge loss tonight. Two of their children are dead and one is clinging to life after a car accident in front of their home.
It almost seems unreal to suffer such a huge loss at one time. Neighbors and friends are joining family, grieving the loss of two beautiful children.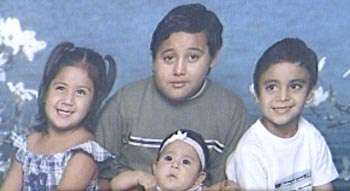 At about 6:00 last night a car driving out of control careened off 13th west in front of the Robles home. Three of the family's four children were playing out front and were caught in the path of the car.
Nine-year old Jorge was killed almost instantly as the car ran into a concrete retaining wall next door. His four-year old sister, Yanira was also hit, as well as their six-year old brother.
James Farrell, Came to Help: "The father was running around with three of his children hit, not knowing which to go to, he was just frantic."
Six-year old Christopher has already undergone several surgeries with critical injuries to his hands and legs. While he remains in the hospital, family members gather from as far away as Peru and Mexico.
Luz Robles, Children's Cousin: "We are just praying that he will come back to his family that is waiting for him."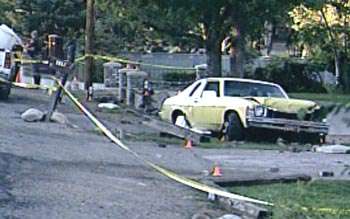 Neighbors and friends are picking up the reminders of the tragedy. And a steady stream of people continues to leave gifts and messages of comfort.
Luz Robles, Children's Cousin: "Please keep on praying for us because this is gonna be very tough and this is just the beginning."
Nineteen-year old Michael Joseph Whitton is in the Salt Lake County jail tonight charged with two counts of vehicular manslaughter. Tests are underway right now to see if there were any traces of drugs or alcohol in his system.
×
Most recent Utah stories