Estimated read time: 2-3 minutes
This archived news story is available only for your personal, non-commercial use. Information in the story may be outdated or superseded by additional information. Reading or replaying the story in its archived form does not constitute a republication of the story.
Karen Scullin ReportingA man who was on parole for kidnapping a Utah woman is now suspected of kidnapping and murder in Maine.
Police there have arrested Edward Hackett for the death of a co-ed at Colby College in Oakland, Maine. Corrections officials here in Utah say Edward Hackett was arrested in 1992 for a similar crime, but the victim's screams were heard by a passing police officer. In Maine the victim wasn't as lucky.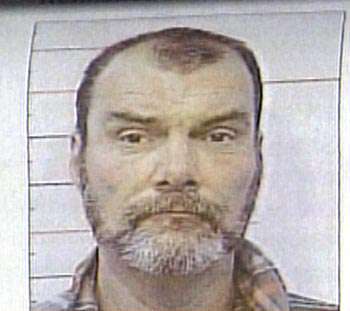 The body of Dawn Rossignol was found Wednesday. Dawn Rossignol was a senior at Colby College; she was last seen Tuesday night, her body found by a stream on Wednesday.
47-year old Edward Hackett is accused of kidnapping and killing her. It was apparently a chance meeting. The two never met before; the victim was a random target.
Lt. Tim Doyle, Maine State Police: "Dawn Rossignol was abducted and kidnapped from her vehicle from the parking lot at Colby College and was taken to the area on Rice Rip road where her car and her body was later discovered."
Hackett became the focus of the investigation after police asked Maine Department of Corrections officials to see if they had anyone living in the area with a criminal history that fit. Hackett's name popped up right away. He was on parole for a horrible---and remarkably similar crime in Utah.
In 1992 Hackett was arrested for kidnapping a woman at knifepoint from a Crossroads Mall elevator and forcing the victim to drive to nearby railroad tracks. But in that case the victim's screams were heard by a passing police officer and Hackett was caught.
In 1993 he plead guilty and mentally ill to kidnapping and robbery, but a charge of aggravated sexual abuse was dropped. Hackett was in prison from 1994 until March of this year when he was paroled to his parents' home in Maine.
Chief John Morris, Waterville Police Dept.: "This is such a great relief for the community. I think people tonight can take a sigh of relief and recognize that this person is in the jail."
The Maine Attorney General's Office is expected to file charges against Hackett in the next couple of days.
×
Most recent Utah stories