Estimated read time: 2-3 minutes
This archived news story is available only for your personal, non-commercial use. Information in the story may be outdated or superseded by additional information. Reading or replaying the story in its archived form does not constitute a republication of the story.
Sandra Yi ReportingPolice are investigating the suspicious death of a 69-year old Salt Lake City man. His body was found early this morning, and his vehicle is still missing.
The victim, 79-year old Lou Anderson, owned the home but lived alone in the basement. People who rent the apartment upstairs say they didn't hear or see anything suspicious.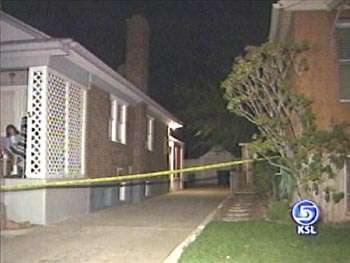 David Crotty, Neighbor/Renter: "Yeah, it was kinda shocking."
An acquaintance found Anderson dead in his basement apartment early this morning. Police won't say how he died, but they say the cause of death is suspicious and the victim had injuries. Anderson's car, a green Mazda pickup is missing.
Det. Kevin Joiner, Salt Lake City Police Dept: "We do believe that robbery is the motive. At this time, it appears to be."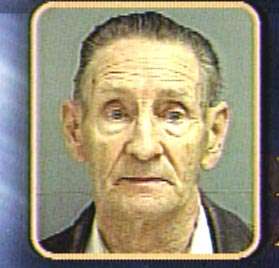 Neighbors last saw Anderson on Tuesday but Crotty noticed his car was gone all day yesterday. He thought Anderson had left for a convention in Moab.
David Crotty: "He had just bought it, like three weeks ago, two and a half weeks ago. He wouldn't have let anybody drive it or anything cause he was with it all the time."
Investigators are looking at Anderson's past for possible clues. He has a criminal history that goes back at least 11 years. The Salt Lake County Sheriff's Office says Anderson was arrested for crimes, including sexual battery, exploitation of a minor and attempted forcible sexual abuse.
David Crotty: "He had been in bad health. He was an alcoholic all his life and he had been clean 10 years."
David Crotty: "He was a good guy from what I can see. I'm not sure everybody would agree with that."
Neighbors today still wonder who would want to hurt Anderson and why. They say he had frequent visitors, as he was a sponsor in an alcohol recovery program. Crotty says Anderson may have been too trusting.
David Crotty: "He had an open door thing for all of the people he was trying to help. I guess he should have kept it locked one time."
The victim's stolen vehicle is a forest green 2000 Mazda B3000 extra cab, with temporary sticker E08641. There may be damage to the driver's side door mirror, left front driver's door and left side of the driver's cab.
If you have seen this vehicle or have any information, call the Salt Lake City Police Department.
×
Most recent Utah stories