Estimated read time: 2-3 minutes
This archived news story is available only for your personal, non-commercial use. Information in the story may be outdated or superseded by additional information. Reading or replaying the story in its archived form does not constitute a republication of the story.
Kim Johnson ReportingSalt Lake City's Repertory Dance Theater opens its 38th season this week. RDT usually performs traditional works from the repertoire of modern dance, but this concert, called "Meridian", will feature three contemporary works.
KSL caught up with acclaimed choreographer Zvi Gotheiner as he was teaching a class on ballet technique to RDT's dance troupe. The Israeli born artist, who now hails from New York, choreographed two of the three contemporary works for RDT's season opener. One is called "Lapse". Zvi says he drew his inspiration for the work from the events of September 11th.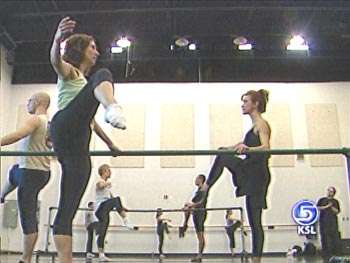 Zvi Gotheiner, Choreographer: "I mean I was in that neighborhood. I could see it from my street. I experienced the trauma of what it was like when your life kind of changed."
Zvi also choreographed six duets set to the beat of Brazilian Indian music. Four of the dances feature the traditional male female pairing; the other two don't. But all explore the dynamic of interaction.
Zvi Gotheiner, Choreographer: "Which I think has to do with relationships with a different flavor for each one, from the heavenly to some disputes and games and all of that."
Artistic director Linda Smith says these hard-hitting works that comprise Meridian are meant to get people thinking about the problems and issues of our world.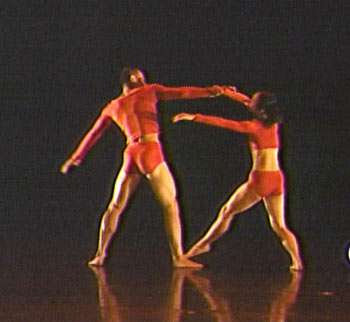 Linda Smith, Artistic Dir., Repertory Dance Theater: "We can use dance, poetry, music, visual arts to connect people to what's going on in the world to themselves."
Linda Smith, Artistic Dir., Repertory Dance Theater: "Those are the imaginary lines that connect us. And you'll see, or hopefully become more aware of that connectiveness through the arts, and through this program."
"Meridian" opens tomorrow night at eight o' clock at the Rose Wagner Performing Arts Center. Performances are also set for Friday and Saturday nights.
×
Most recent Utah stories