Estimated read time: 1-2 minutes
This archived news story is available only for your personal, non-commercial use. Information in the story may be outdated or superseded by additional information. Reading or replaying the story in its archived form does not constitute a republication of the story.
(KSL News) The fire is just one of the consequences of last night's heavy lightning storm.
This morning, the fire is fairly small at around 50 acres and is burning on Lake Mountain, just west of Utah Lake, and south of Saratoga Springs.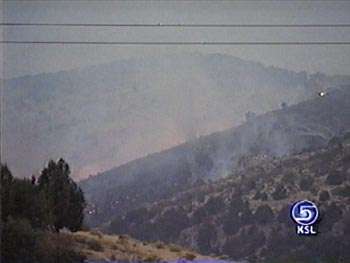 The fire was started by a lightning strike at about 4:00 yesterday afternoon.
But with only a couple hours of daylight left to fight the blaze and a limited number of first responders, fire-fighting crews had to be pulled from the mountain.
Dave Vickers/ Saratoga Springs Fire Chief: "Once it gets dark on the canyon slopes like that, it's not safe to put people up there."
Fire officials have spent most of the night planning today's attack. Their focus will be to stop the flames from inching any closer to some important communication sites.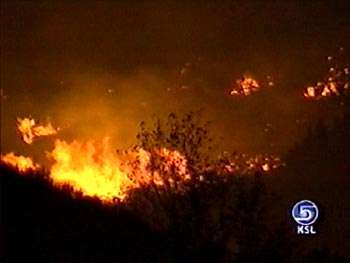 Dave Vickers/ Saratoga Springs Fire Chief: "We are concerned about the communication towers. Right now, the fire is on the north side of Israel Canyon Road, which is north of where the communications towers are."
About 80 firefighters are expected to be working on the fire this morning, along with a fire helicopter.
Lightning also struck an area in south Tooele County, yesterday, sparking a fire there.
Officials say it was a small fire and did not threaten structures or cause injuries.
(The Associated Press contributed to this story)
×
Most recent Utah stories