Estimated read time: 2-3 minutes
This archived news story is available only for your personal, non-commercial use. Information in the story may be outdated or superseded by additional information. Reading or replaying the story in its archived form does not constitute a republication of the story.
Susan Wood ReportingCrews are back at the site of that controlled burn that got out of control last week in Wasatch County.
The fire that was planned for 600 acres burned more than eight thousand acres. KSL investigates how the burn will likely change the forest.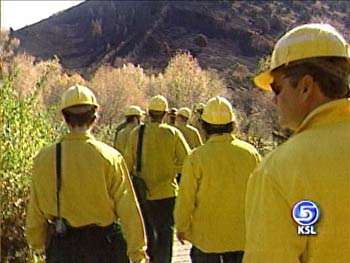 While the leaves change to red and gold in the Uinta National Forest, the mountainsides are black in this area of Cascade Springs. Now it's time to repair the damage caused by the fire that got out of control there. And to do that a team of experts has been dispatched.
Reece Pope, BAER Team Leader: "We're called a burned area response team. Our job is to identify things that might be impacted post fire. Our guys have been pounding the ground the last three days trying to evaluate the effects."
They must work quickly with a full analysis completed in two weeks or less. The quicker they do their job, the less likely the weather will cause more damage following the firestorm.
Reece Pope, BAER Team Leader: "It's kinda like taking clay. When you bake it in an oven, you know how it becomes water repellant? Well that's what happens on the land here and it takes three to five years to break it down."
They're trying to protect the herds of elk and bears that populate the area, as well as deer, moose, even ground squirrels. They're also trying to protect the water for the brown and cutthroat trout and other species that thrive here. And in order to protect the wildlife, the work must be done soon.
Reece Pope, BAER Team Leader: "Any stabilization we do, we need to get it done before you have a big rainstorm."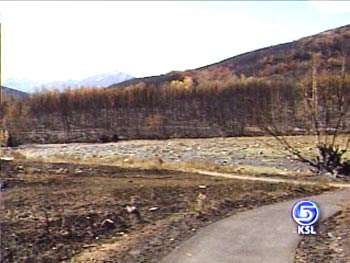 They will test all the terrain inside the perimeter of the burn, and they'll find a variety of conditions depending on how the fire burned and spread. They're using a picture to study the area. It's an infrared image of the fire as it burned, laid over the top of an image of the terrain. The red areas indicate where the fire was most intense, the green areas show where it didn't burn at all.
The work they are doing will not only protect the wildlife from the ash and sediment, it will protect nearby homes from potential mudslides and flooding this spring.
×
Most recent Utah stories