Estimated read time: 1-2 minutes
This archived news story is available only for your personal, non-commercial use. Information in the story may be outdated or superseded by additional information. Reading or replaying the story in its archived form does not constitute a republication of the story.
(KSL News) Why did two brothers decide to risk their lives, and ultimately lose their lives, by diving in an irrigation canal in Lehi?
That's just one of the many questions that may never be answered as the investigation begins.
Autopsies are planned for both victims. Officials will also examine their scuba gear to try and find out what exactly happened.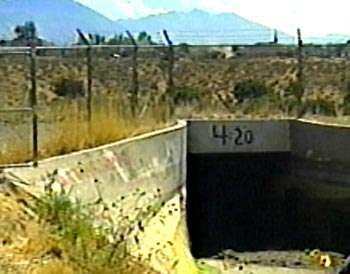 Ashton Hobbs, 23, and his brother BJ Hobbs, 21, were found dead inside the irrigation canal yesterday.
The two had started diving in the tunnel at about 8:00 the night before. Search teams had to drain the tunnel before they could go in.
The tunnel is 1,200 feet long and eventually drops to a depth of 100 feet. It was at the bottom of the tunnel that search teams recovered the victims.
Sgt. Spencer Cannon/Utah County Sheriff's Dept.: "The dangers of a deep dive is that you use air a lot quicker. You may be subject to nitrogen narcosis, which creates problems physiologically."
Sgt. Spencer Cannon/Utah County Sheriff's Dept.: "It's possible there was a miscalculation, they used too much air and didn't have enough to get back."
Both men are survived by their parents, and Ashton Hobbs leaves behind his wife and a young son.
×
Most recent Utah stories