Estimated read time: 2-3 minutes
This archived news story is available only for your personal, non-commercial use. Information in the story may be outdated or superseded by additional information. Reading or replaying the story in its archived form does not constitute a republication of the story.
John Hollenhorst and Gene Kennedy Reporting A tip Saturday night led to an all-day stakeout at a known gang house in West Valley City.
Heavily armed police surrounded the home for more than 10 hours before serving a search warrant, and neighbors wondered why it took so long.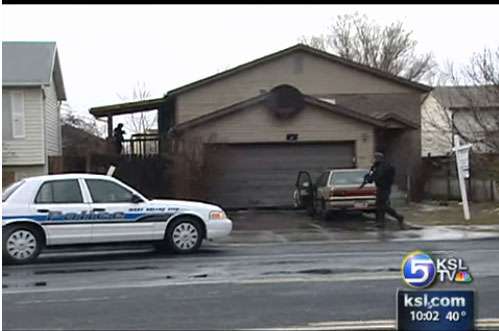 Don Stout, Neighbor: "Well, we got a bunch of guys running around in camo with assault rifles and sniper guns. And nobody's telling us what's going on!"
Police released no information to us or the neighbors. In the end, the crime didn't turn out to be a big deal, but the police operation was a big deal for those who live close by.
First, here's the short version: Police made a traffic stop Saturday night. Information from that led officers to the known gang house. Part of the reason why police waited it out for 10 hours is because they had to get a search warrant.
Finally police searched the home for a stolen weapon; they found a gun, but not the one they were looking for, and they found no one inside the house.
The long version took all day to unfold. There were police sharpshooters on a roof, pretty much all day, in the rain. Numerous squad cars were parked all around. The SWAT team was ready with assault weapons. Police did not block off streets, so neighbors were free to wander, and wonder.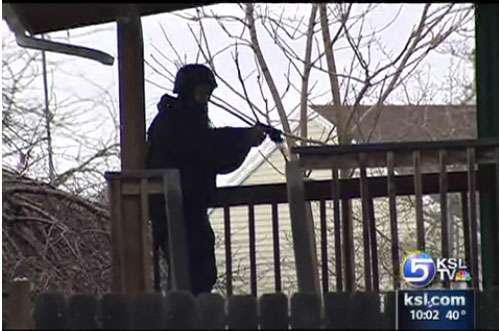 Don Stout, Neighbor: "But there's guys on roofs, and we just kind of want to know what's going on, want to know if we're in any danger or not."
Candi Stout, Neighbor: "It is scary to be in your own neighborhood, got kids running around. I have a baby, and a lot of people are walking around wanting to know what's going on. And nobody will tell us anything."
Eventually they made their move, serving a search warrant. It took all day Sunday to interview witnesses, write the search warrant, review it with prosecutors, and get a judge to sign it. Such delays are a frustration of modern police work but a required procedure to protect the rights of citizens.
Capt. T. McLachlan, West Valley City Police Dept.: "That way there's more than just a police agency determining what they're going to search, when they're going to search, and how they're going to search. It's a checks-and-balance system."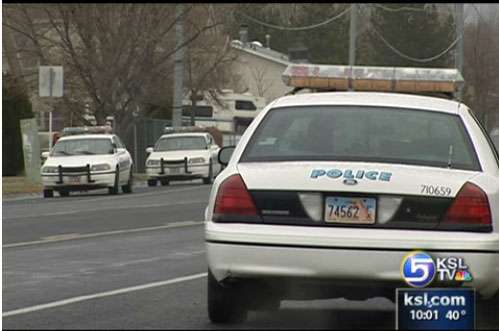 While they waited, police say they had to surround the house to make sure suspects didn't escape. Explaining to neighbors might have put the operation in jeopardy.
Capt. T. McLachlan: "If we notify the neighbors, are they associated with that house? Will they warn people in that house and generate a problem in that way?"
As it turned out, when police finally entered no one was home; gang members evidently got away early on. Police did confiscate a weapon, and hope to make arrests later. So it was a big buildup with something of a letdown at the end.
×
Most recent Utah stories