Estimated read time: 2-3 minutes
This archived news story is available only for your personal, non-commercial use. Information in the story may be outdated or superseded by additional information. Reading or replaying the story in its archived form does not constitute a republication of the story.
GAINESVILLE, Fla. (AP) -- The University of Florida's trustees began interviewing the three finalists for the school's presidency Wednesday, hours before they will make their choice.
The finalists are James "Bernie" Machen, 59, president of the University of Utah; William Jenkins,66, president of the Louisiana State University System; and Richard Herman, 62, provost and vice chancellor for academic affairs at the University of Illinois at Urbana-Champaign.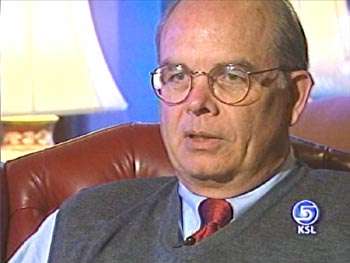 Machen told the trustees two factors attracted him to the UF president's job -- the faculty and students and the strive toward excellence.
"At most universities the search for excellence has gone, it has turned into a search for survival," he said.
"I don't think there is a job better than a university president's job in the country today," Machen said.
The trustees are expected to announce a new president Wednesday evening.
Jenkins, 66, oversees nine universities and 10 public hospitals in Louisiana.
A native of South Africa and a veterinarian by training, Jenkins said he believes he would be a good fit for the University of Florida.
"I felt very comfortable with the university and where it aspires to be," Jenkins said.
Jenkins said he would like to return to a campus.
"I do miss students very much," he said.
Herman was to be interviewed by the trustees Wednesday afternoon before the board decides which candidate to pick Wednesday evening. The new president is expected to begin work Jan. 4 and is expected to earn between $400,000 and $700,000 a year in salary and perks.
At the start of Wednesday's session, Marshall Criser, the chairman of the Board of Trustees and former president of UF, said he was pleased with the 11 candidates interviewed by the search committee and the three finalists picked Tuesday night.
"It truly was fabulous and amazing," Criser said.
The candidate selected will replace Charles Young, 71, who took over as interim president when John Lombardi stepped down in 1999. Young, a former UCLA chancellor, took the job on a permanent basis when a previous search attempt failed.
With 48,000 students, the University of Florida is the state's largest public university. It also is a member the American Association of Universities, a prestigious group of the top 62 research institutions in the United States and Canada.
(Copyright 2003 by The Associated Press. All Rights Reserved.)
×
Most recent Utah stories