Estimated read time: 2-3 minutes
This archived news story is available only for your personal, non-commercial use. Information in the story may be outdated or superseded by additional information. Reading or replaying the story in its archived form does not constitute a republication of the story.
Jill Atwood ReportingA smoldering cigarette ignited a chair on an apartment balcony near the University of Utah this morning. Moments later, flames exploded and quickly spread. Residents say they could have been killed had it not been for two men who happened to be driving by.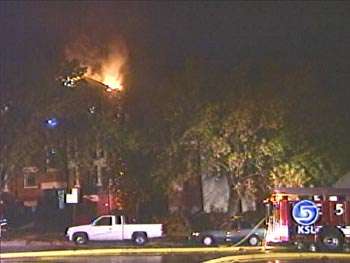 There's a little water damage on the lower apartments, but most of the damage was done to the second floor. As the insurance investigator took pictures of the damage, the building's maintenance man just wanted to make sure it is safe for his remaining tenants.
Residents here have two men to thank for getting them out of the building when they did. The two were driving by when they saw the flames and stopped to warn residents.
David Contreras, Eyewitness: "We were yelling, screaming, honking, breaking windows, trying to wake them up."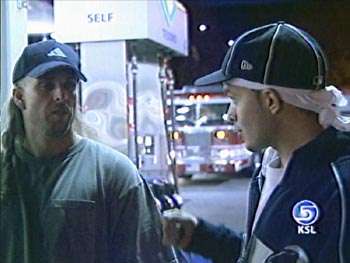 The flames were moving quickly, feeding on the building's 100-year old wood. The men tried to get in the front initially, but couldn't. That's when they went to plan B.
With the front door locked the pair ran around back to a fire escape. They ran up the stairs and just started pounding on doors. When they finally got in they noticed no fire alarm, at least not one that they could hear, was going off.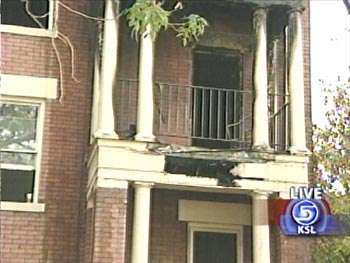 Frank Wilson, Eyewitness: "There wasn't one beep or hum or nothing going on. It was deathly quiet except for my voice screaming through the hallways."
Outside, residents stood a little dazed and under-dressed, but alive.
Mike Larsen, Resident: "The guy who warned me finally came through my front door. Thank goodness it wasn't locked because I'm a really deep sleeper and I might have slept right through it."
Most everyone is back in their apartments tonight except for a few who we understand are receiving some help from the University of Utah.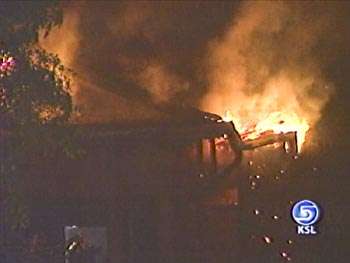 ×
Most recent Utah stories