Estimated read time: 1-2 minutes
This archived news story is available only for your personal, non-commercial use. Information in the story may be outdated or superseded by additional information. Reading or replaying the story in its archived form does not constitute a republication of the story.
Kimberly Houk ReportingA leader in Utah's Polynesian community is pleading with community leaders and parents to help control Tongan gangs.
Bill Afeaki spends his days trying to help Polynesian kids succeed. He says too many kids are falling into gang activity after they fail in school. Many also come from homes where there is little parental oversight.
Jacob Fetesaymano sees it too. He says on the Islands, teachers and the community are family and they help raise the children.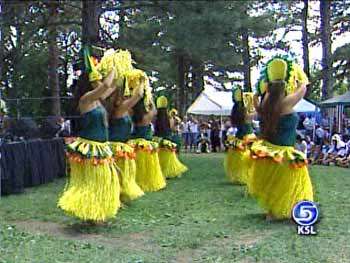 Jacob Fitisemanu, Father: "If we were back in the islands these problems would not exist because of the structure that's there to govern the families and the kids."
Afeaki says parenting techniques that worked on the Island aren't working here and the kids are joining gangs.
Afeaki: "The parents are frustrated. They're climbing the walls. They don't know how to discipline their kids anymore."
Fitisemanu: "To Polynesian parents, when things happen and they investigate it, because what is called abuse here is what we call in our culture discipline, so therefore to them their hands are tied."
In a culture that's typically known for being carefree, these kids are turning violent and turning on each other. The recent nightclub shooting near Park City put one Tongan gang from West Valley against another Tongan gang from Rose Park.
Afeaki: As I sit down and talk to these kids, they are so full of anger, full of hatred. And I keep asking myself, 'What went wrong?'"
Afeaki says the gang problem will continue unless parents and community leaders accept the problem and look for a solution.
×
Most recent Utah stories