Estimated read time: Less than a minute
This archived news story is available only for your personal, non-commercial use. Information in the story may be outdated or superseded by additional information. Reading or replaying the story in its archived form does not constitute a republication of the story.
(Mapleton-AP) -- The man accused of kidnapping a five-year-old Mapleton boy is facing child abuse charges.
Robert Allen Kartchner's charges were modified in today's court hearing.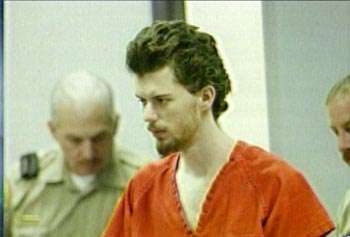 He's facing one felony count of kidnapping and is now facing two second degree felony counts of child abuse.
Kartchner's accused in the kidnapping of a five-year old October ninth. Police say he bound the boy's hands and feet and cut his arms, neck and thigh with a knife. The boy was found safe later in a campground.
Provo investigators say Kartchner may be the same person who tried to kidnap two other boys in separate incidents more than a year ago.
The seven and 11-year old boys gave police a similar composite of a man they say tried to lure them into his maroon minivan.
(Copyright 2003 by The Associated Press. All Rights Reserved.)
×
Most recent Utah stories